Make a donation in honor of friends or family for Hanukkah…and do some good during the Festival of Lights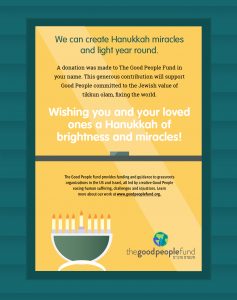 Complete the following form with billing and contact information, and then add the names and email addresses for all those who you would like to honor. We will email them before or during Hanukkah, which begins the evening of November 28.
Hanukkah Cards
Donors are invited to read The Good People Fund's
Charitable Solicitation Disclosure Statement.