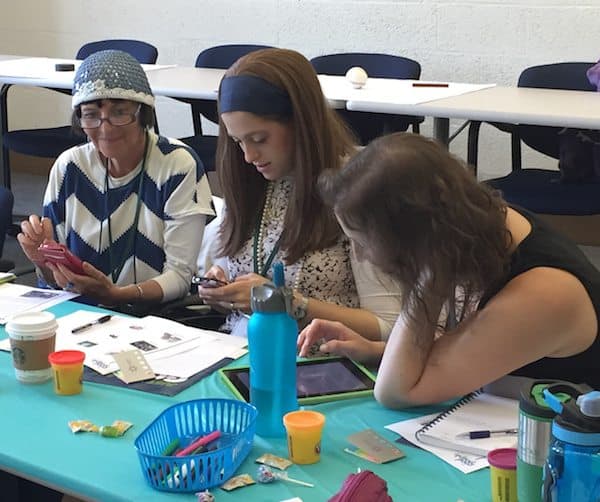 Our National Education Consultant, Robyn Faintich, is available to partner with you and your organization or community to provide staff training and consulting on many areas of service learning, tzedakah curricula, family programs and more. Options include:
The Good Service Model
Good Service Initiative Visioning for Groups
I-It/I-Thou Philosophy and The Good People Fund
Grab 'n' Go Lesson Implementation and Adaptation
Scope and Sequence of Tzedakah Curricula/Initiatives
Preparing a pre-Bar/Bat Mitzvah Family for B'nai Mitzvah Service Projects
Formats for training and consulting may include webinars, conference calls, in-person organization staff development, city-wide professional development, conference workshop sessions, keynotes or intensives.
Contact education@goodpeoplefund.org for more information about topics and applicable fees.
Absolutely amazing! Please continue to come back. I'm excited to see what you come out with!
— NewCAJE 2015 participant