ATZUM – Justice Works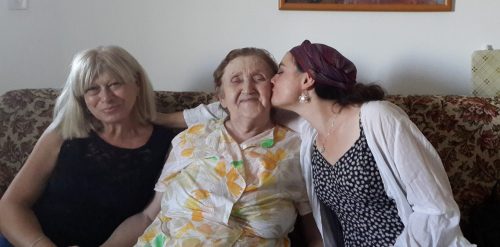 Rabbi Levi Lauer is a man driven by the idea that a "life best lived is making other people's lives better." Guided by this mandate deeply embedded in our Jewish tradition, Rabbi Lauer has spent most of his life inspiring others to join him on this mission. In 2002, he founded ATZUM to help three specific groups: victims of human trafficking, survivors of terror attacks and those recognized by the State of Israel as Righteous Among the Nations (non-Jews who helped Jews escape Nazi persecution). In more recent years, the organization spearheaded legislation to make prostitution illegal. ATZUM is now deeply involved in helping the 30,000 refugees and asylum seekers currently living in Israel — including 900 single mothers who need access to basic necessities for themselves and their children.
Our funds provide for the needs of the remaining Righteous Among the Nations, including personal welfare visits.
---
ATZUM – Justice Works has been featured on our podcast