Empowering Young Adults with Autism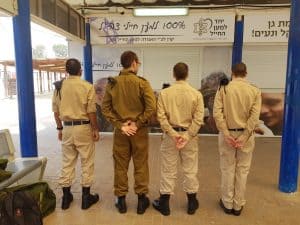 For families raising a child with high-functioning autism, challenges don't end when children complete their education. What's next? Can they gain independence, and live and work on their own in a safe and nurturing environment?
Shirley Kenny and Inbal Vortman-Shoham have spent their professional lives in special education. Both understand the unique issues faced by people with Asperger's Syndrome and have developed unique programs to help them achieve greater success.  At age 17, students participate in group activities to promote independence and social skills and to develop a life plan.
Upon graduation, they may be eligible for the "IDF for Success" program, which guides those who want to serve as volunteers in the Israel Defense Forces, or for ongoing activities that focus on group-making decisions, skills for independent living and creating plans for the future. The Mechina program brings these young adults into a warm and nurturing communal living environment in northern Israel, where they continue to develop skills for independent living.
Our funds underwrite the IDF for Success initiative, guiding clients who want to serve as volunteers in the Israel Defense Forces from recruitment to service.