Navigating Haredi Women through Divorce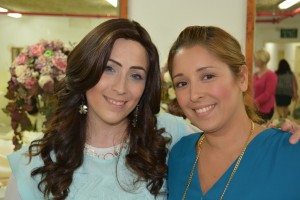 Fainy Sukenik was a young Haredi (ultra-Orthodox) woman with three small children when she realized that she must leave her abusive marriage. With little cooperation from religious courts, alienated by her community, Fainy struggled with her new reality of social isolation. Through sheer perseverance and with great courage, she ultimately succeeded in acquiring her get (religious divorce), continued on with her life and eventually remarried.
Had Fainy not cared about remaining within her community, the decision to divorce might not have been so challenging, but she did not want to give up her beliefs and all that was familiar to her. Aware of the many other women caught in similar circumstances, Fainy vowed to help them by founding Ba'asher Telchi (from the biblical story of Ruth, "wherever you will go, I will go") in 2013.
Drawing on her own experiences, Fainy built a multi-prong program that provides legal and financial advice (40 pro bono lawyers and rabbis have been enlisted to help), psychological counseling and socialization to remove the stigma of divorce and isolation. As word about the organization has spread, Fainy has heard from hundreds of women. Currently, 150 women receive services throughout Israel.
After meeting Fainy in Israel, we immediately understood why she has been identified as a leader in the Haredi community and invited to partake in a prestigious leadership training program. Our funds, directed towards part-time administrative assistance as well as program expenses, will provide the necessary resources for Fainy to expand her work.