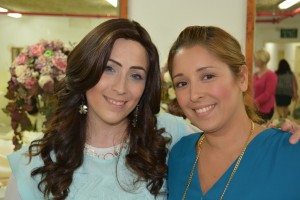 Families going through a divorce experience extraordinary stress that often devastates everyone involved. For Israeli women who are part of the haredi, or ultra-Orthodox community, the experience is even harder because social mores dictate that divorce is shameful, and women are often shunned by the community. They find themselves adrift with no support, financial insecurity, isolated from their friends, and often experience extortion and bullying.
This was the situation Fainy Sukenik faced years ago after leaving her own marriage. An activist by nature, Fainy recognized she was not alone and that her experiences were the norm for any haredi woman choosing to divorce. Her response was Ba'asher Telchi ("Where You Go" from the Book of Ruth). Her group provides nearly 3,000 women with legal aid, emotional support, socialization and frequent discussion groups that focus on living one's life without a partner (or how to approach finding a new partner).  In broader terms, Ba'asher Telchi focuses on changing the way the community responds to divorce.
Our funds are directed to individual needs and programming.