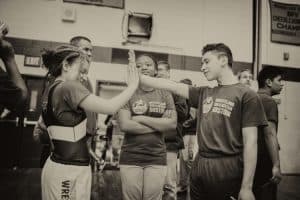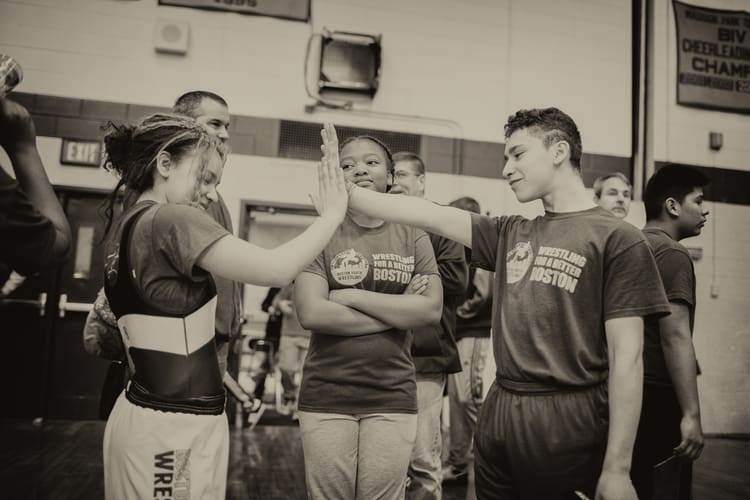 Jose̒ Valenzuela, the founder of Boston Youth Wrestling, remembers struggling through his middle school years, angry, often in trouble and academically deficient. What saved him was learning how to wrestle in a competitive team effort. Wrestling teaches self-reliance, discipline and commitment—skills that work no matter where you are in life.
Jose̒'s teaching career began in Boston public schools where he quickly realized that the skills and focus he himself had learned through wrestling could be used to help other low income kids succeed in school and beyond and since 2009, Boston Youth Wrestling has helped thousands of kids, including an ever-growing group of female wrestlers. This ancient sport improves lives in important and long-lasting ways both on and off the mat. As Jose says, "it's not about winning, it's about growing as a person".
Our matching grant is directed to expanding the program's efforts to even more city schools across Boston.