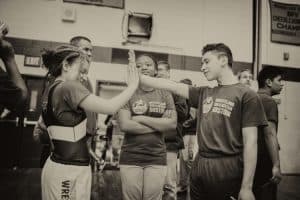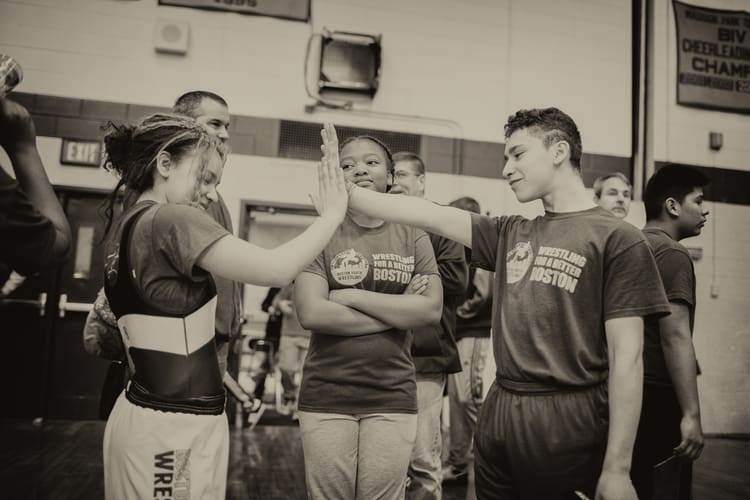 José Valenzuela believes wrestling is a metaphor for life. He founded Boston Youth Wrestling to help kids in underserved communities benefit, as he has, from improved confidence, trust, teamwork, self-reliance, and setting and reaching goals. "On and off the mat," José says, "The sport really is just about life … through this lens of wrestling, we can accomplish a lot."
Now partnered with a program in Providence, RI, "Beat the Streets New England", BYW still uses its E3 model: engage, enrich, evolve. Focus, drive and leadership skills prepare kids for wrestling and for life. Wrestling is blind to race, disabilities, gender, and body type, and allows each participant to develop their true self. Coaching and mentoring continued during COVID-19 — online — but participants persevered, and training and tournaments are now back in person.
Our matching funds are directed to the summer coaching program.