Compassion Prison Project
Creating Trauma-Informed Prisons and Communities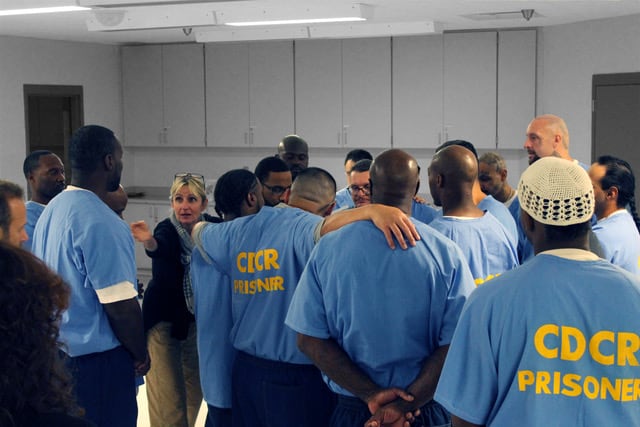 Studies show that the US prison model is a failing system with high rates of recidivism. Guided by her own childhood trauma, Fritzi Horstman, an award-winning producer, started Compassion Prison Project — which uses a trauma-informed approach when working with those who are incarcerated, as well as prison staff. This model asks, "What happened to you?" as opposed to, "What's wrong with you?" It emphasizes that childhood trauma is one of the forces that can lead to incarceration. And that through sharing common experiences, meditation and community building, a new realization is possible.
With the help of a small staff and volunteers, including many people formerly or currently incarcerated, CPP operates in Nebraska, California and overseas.
Our grant underwrites CPP's Trauma Talks event expenses.