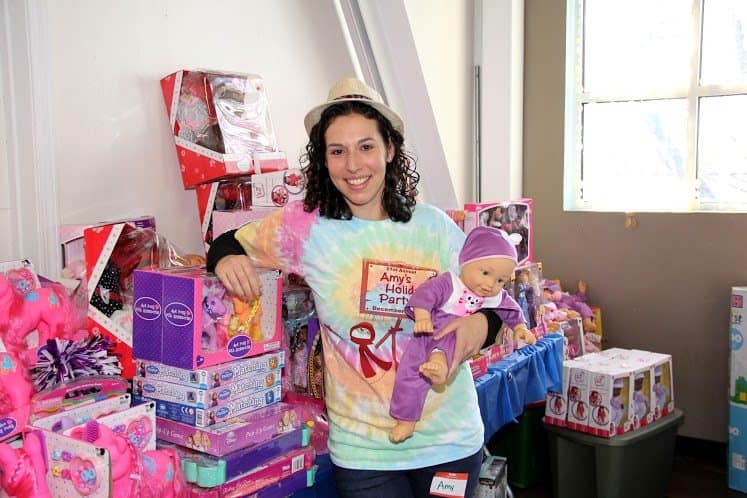 About twenty five years ago, Amy Sacks (now Amy Sacks Zeide), then age 12, was stunned to learn that holiday toys were stolen from a local shelter. She immediately donated some funds to help replace them. The next year, for her bat mitzvah project, she organized Amy's Holiday Party, which brought together kids from local social service agencies for a fun day that ended with gifts of toys and games.
Amy's interest in helping kids led her to found Creating Connected Communities (CCC) in Atlanta in 2010. CCC trains local teens in leadership skills, with a special focus on homelessness and advocacy. The program connects teens seeking meaningful volunteer opportunities with disadvantaged kids who greatly benefit from those relationships.
The holiday party is one facet of the year-long leadership training. Nearly 2,000 volunteer hours go into planning the party, which offers multiple activities, such as face-painting, cookie decorating, all manner of arts and crafts and, of course, age-appropriate gifts. Our funds help to expancd the leadership program.