Detroit Horse Power
Giving Opportunity to At-Risk Urban Youth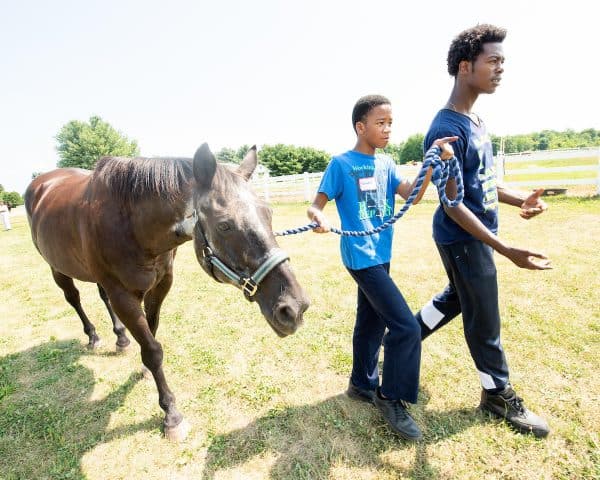 Immersed in competitive horseback riding growing up, David Silver experienced the proven power of equestrian training in developing positive social and emotional character traits — like empathy, confidence, responsibility and perseverance.
Now he's sharing that experience with underprivileged youth in Detroit, a population he knows well as a former public school teacher there. Detroit Horse Power, the organization he founded in 2015, has brought hundreds of at-risk urban youth to partner horse farms outside the city for free summer horse camps and after-school programs. Currently, DHP is planning an equestrian center on vacant land within the city — boosting neighborhood vitality and giving youth a stake in Detroit's future.
Our funds underwrite staffing expenses.
---
Detroit Horse Power has been featured on our podcast