Relieving Hunger and Poverty, and Building Compassionate Communities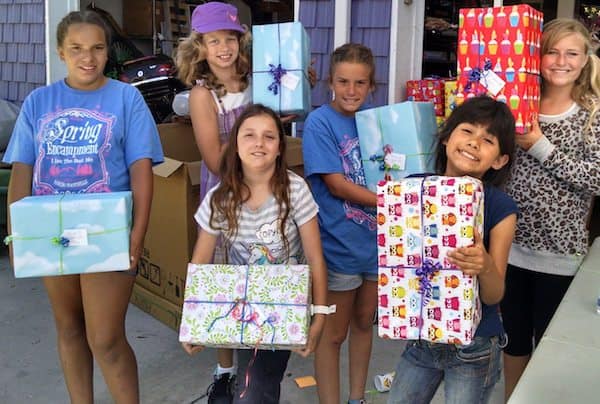 It was a news article describing hunger in a rural American town that inspired Pam Koner to found Family-to-Family (FtF) in 2003. While the original program matched "families with more" to "families with less" through a sponsorship program, today FtF is that and so much more.
What continues to impress us about this visionary's work is her extraordinary creativity. Kids from poor families can't afford a birthday party? The Birthday Party Project with its "party-in-a-box" enables generous donors to put a smile on a child's face.
Want to provide literacy opportunities to kids whose families might not have the extra money to buy books? One Book at a Time lets you underwrite the cost of a book sent each month to a child whose hungry mind will grow with this nourishment.
Want to help families feel good about personal appearance? "Shower to the People" shows you how a group can collect personal hygiene items, which are then distributed to families and individuals in need. Pam's ideas are endless; her spirit and enthusiasm equally so.
To manage all of these projects and more, Pam works out of her home office, assisted by a few dedicated part-time staff. Our funds offset the costs of this essential help.