Training and Job Placement for Refugees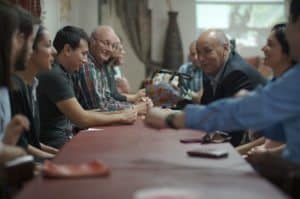 Yan Digilov's resettlement in Houston, Texas began when his family left the Soviet Union to begin life anew in America.  Welcomed by the local Jewish community, he and his family were provided with  a furnished apartment, as well as a day school education, summer camp, and more for Yan and his siblings.
Those memories are what drive Yan today.  Based in Houston, a city with the largest concentration of refugees in the United States, among other efforts, Yan's organization provides training and job placement assistance to highly motivated new arrivals. Firestarter provides access to support and resources to help these refugees gain a stable foothold in America. Our funds underwrite several scholarships, ESL courses and more.