I Support the Girls
Essentials for Homeless and Low-Income Folks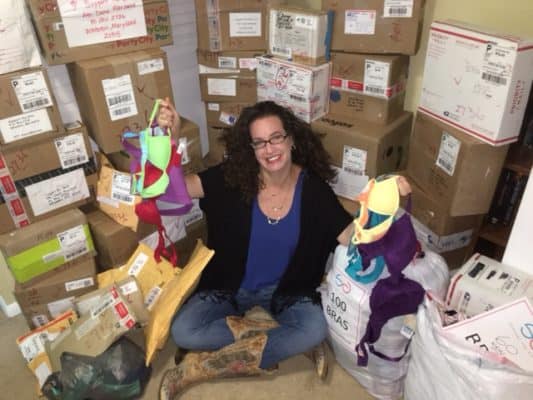 A fortuitous conversation in a lingerie store informed Dana Marlowe of the dire need for bras and feminine hygiene products for homeless and low-income women.  Her single Facebook post requesting donations from family and friends opened the floodgates to a steady stream of items, filled her basement, earned her the nickname "The Bra Fairy," and sparked the founding of I Support the Girls.
These most basic items seem insignificant until they are lacking.  ISTG and its sixty affiliates and hundreds of volunteers have collected and distributed millions of items, restoring dignity and confidence and empowering women and teenage girls. In addition, their advocacy raises awareness and seeks to eliminate a problem that shouldn't exist.
Our funds help underwrite administrative expenses.
---
I Support the Girls has been featured on our podcast