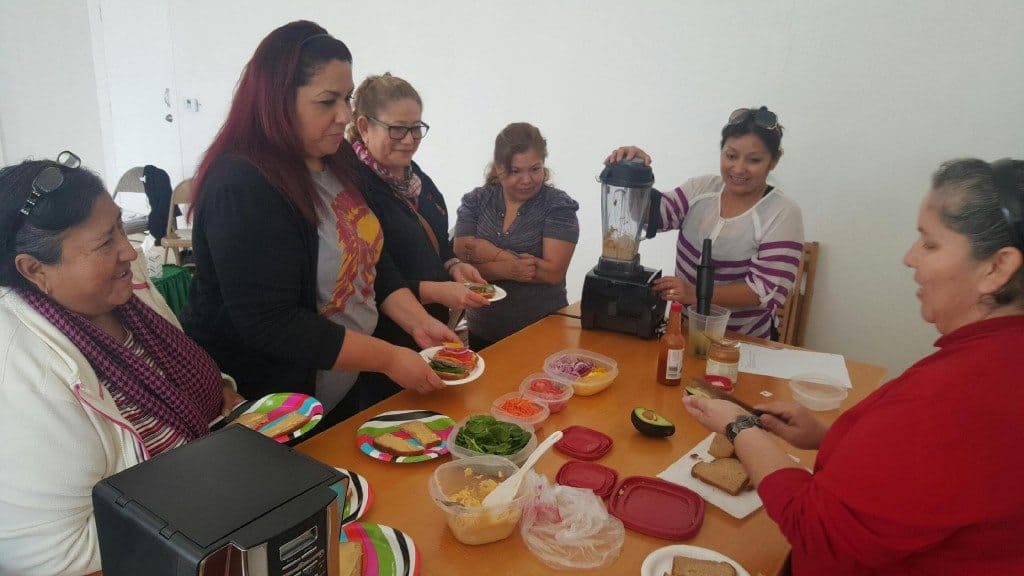 "We are on the right path now," says a mother of three, a resident of East Harlem, NY; she and eleven others were part of the first East Coast graduating class of FEAST.  This is a 12-week program that gives participants the knowledge, motivation and support to make better food choices with limited resources, and gives them greater insights by sharing their "food stories" about their relationship to food.
FEAST (Food, Education, Access, Support, Together) is the creation of Sam Polk who struggled with his own weight for years. He and his wife, a physician, realized that for people with limited incomes, healthy food choices can be expensive and hard to find.   Many live in "food deserts" or urban areas where such food is scarce (and where fast food options are not).
Today, FEAST programs can be found in several New York and California communities, and in Nebraska, Vermont and beyond. Our funds continues to support program expansion in New York.