FEAST (Food – Education – Access – Support – Together)
Better Food Outcomes for All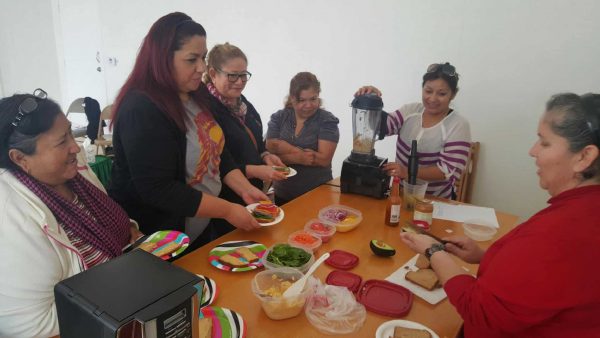 "Food is an expression of who we are as individuals, as a society, and can dramatically change our physical wellbeing and health outcomes." Dana Rizer, FEAST's Executive Director, sums up the outsize role that food plays in all of our lives.
Begun in 2013 by Sam Polk, the LA-based program addresses a broken and unjust food system, and tackles the fact that the life expectancy of kids growing up in South LA is ten years less than those growing up on the west side of LA. The 16-week program, which also runs in New York and elsewhere around the country, provides a support group environment which fosters confidence, improves healthy eating habits, physical and emotional health, builds community and inspires leadership.
Our support enables the development of an app that will give participants greater accessibility to FEAST's many programs. Additional funds are directed to participants' COVID-related needs for rent and food assistance.
---
FEAST (Food – Education – Access – Support – Together) has been featured on our podcast