Hello Neighbor
Welcoming Refugee and Immigrant Families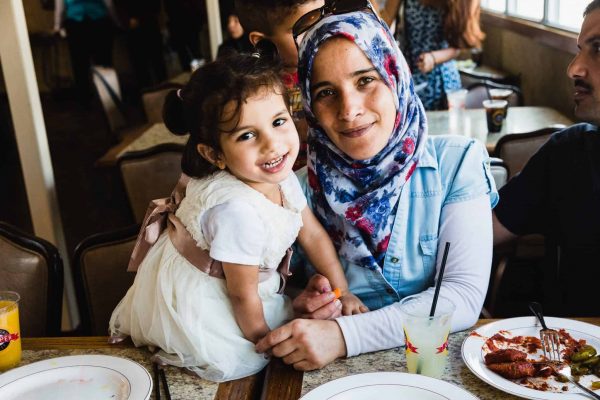 "Families will be coming, and there will be calls to action," Sloane Davidson told a news channel in August as the humanitarian crisis erupted in Afghanistan. The founder of Hello Neighbor knows what it will take — and what ordinary individuals and families can do — to embrace them.
Driven by the notion of welcoming the stranger, Hello Neighbor is a community of care for newly resettled refugee and immigrant families building new lives in Pittsburgh. Its core program matches them with local "mentor" families … other initiatives provide mom-to-mom support, youth tutoring, and essential items for families in need.
Since 2017, Hello Neighbor has supported over 500 refugees and immigrants. Two years ago, Sloane created the Hello Neighbor Network, a consortium of 23 similar national organizations sharing best practices and creating an identity for their critical work.
Our funds help underwrite the Hello Neighbor Network conference and mini-grants awarded to programs in the consortium.
---
Hello Neighbor has been featured on our podcast