Creating Awareness and Understanding of Dementia and Aging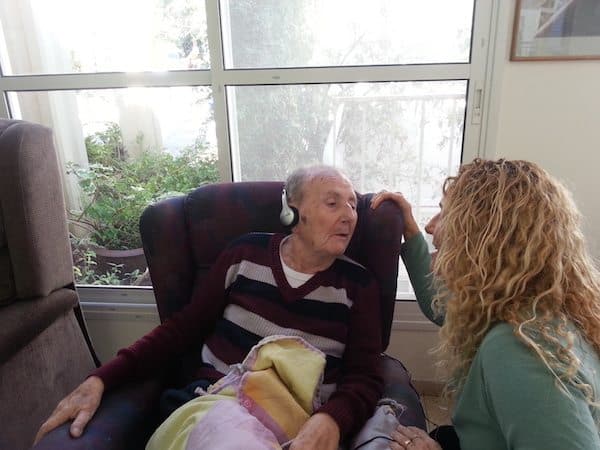 Imagine the swell of emotion that overcame Zissie Gitel, founder of In Their Shoes, when she described the breakthrough moment of a patient who had been non-responsive for years. This once catatonic elder lifted his chin from his chest and opened his eyes wide at the sound of a familiar Mozart melody in his headphones. For Zissie and her husband Sandy, this kind of "awakening" was what they had hoped for when they began In Their Shoes as a constructive response to their own journey caring for elderly, memory-impaired parents.
Their mission is to increase compassion and empathy within Israel's caregiver community so that patients can be treated more humanely. The initial focus of their work was The Virtual Dementia Tour™, which simulates real life experiences of dementia patients and gives caregivers, both professional and family members, important insights into how elders navigate basic daily tasks.
More than 1,350 people have benefited from this awareness-raising exercise. Recently, they have introduced Israeli nursing facilities to the pioneering work of Music & Memory, another GPF grantee that brings personalized music via iPods to individuals with dementia, Alzheimer's and other isolating conditions.
This powerful tool has brought them numerous calls from facilities inquiring about how to implement the programs. We have underwritten the cost of some equipment to help them make their presentations.