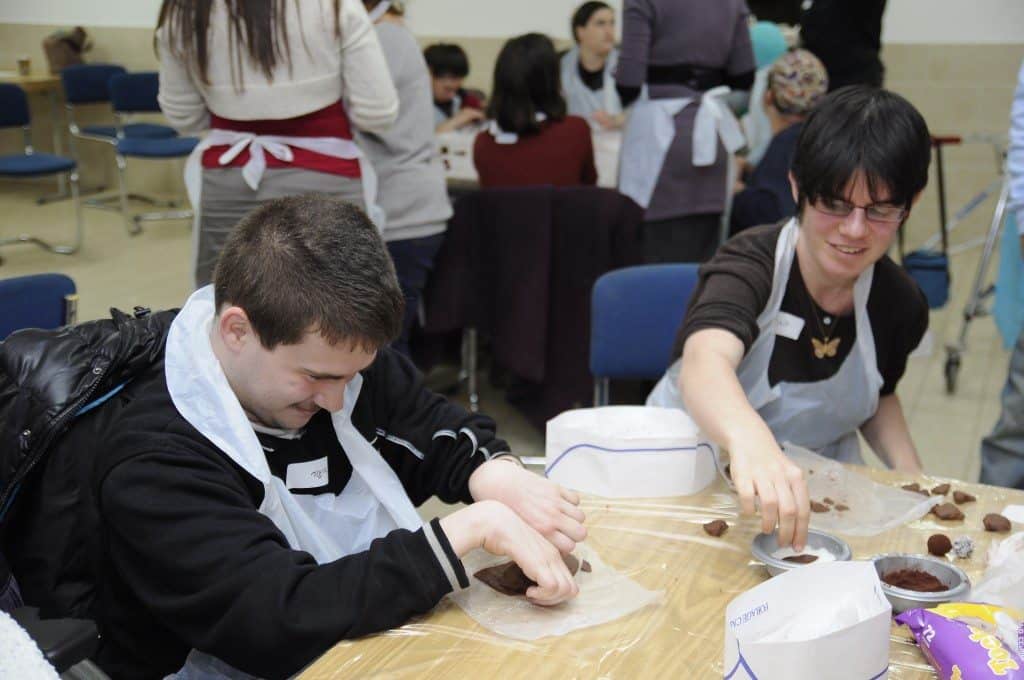 "I used to pretend that I was normal, and now I know that I am normal.  I feel like a whole person who can have everything, even love."
What powerful words of self-worth and esteem these are, coming from a 39-year-old woman with physical challenges.  She's one of hundreds affiliated with Inbar, a nonprofit that works throughout Israel to equip those with physical or developmental challenges with tools and capacities for self-confidence in all aspects of life – including finding and nurturing significant personal relationships.
Shoshi Margolin, Inbar's executive director, is energetic, passionate and creative. Because of her own challenges, she understands the personal, familial, and community impact of the group's work, now reaching about 250 individuals and their families.
Our funds help cover staffing and administrative expenses.