Creating an Interfaith Approach to Feeding People in Need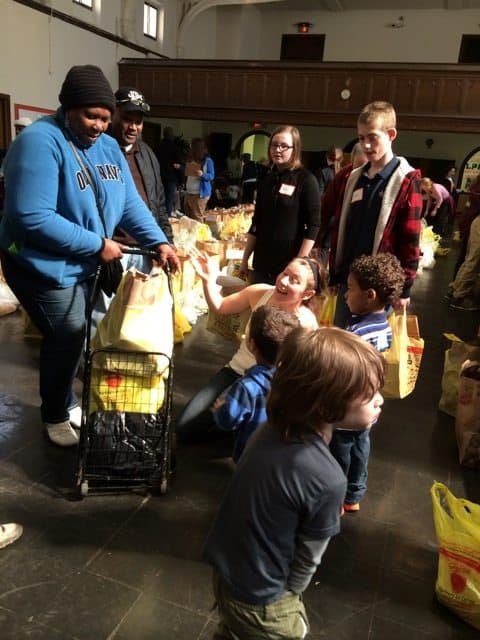 It's a model that could be applied to a wide range of social challenges. The Interfaith Food Pantry of the Oranges (IFPO) provides supplemental and emergency food to low-income residents in Orange and East Orange, N.J. What sets IFPO apart from other, similar efforts? It's a collaboration of interfaith groups working together to solve problems of hunger and poverty in nearby, less affluent communities—truly a "neighbor helping neighbor" arrangement in every sense.
This totally volunteer-driven effort serves close to 17,300 individuals, of whom nearly 40 percent are children. Clients include single men and women, veterans, senior citizens, families with young children, new immigrants, single parents, people with disabilities and individuals who are employed but do not make sufficient income to meet their basic food needs.
Having enough food to stock the pantry's shelves is but one of the group's challenges. The cost of hygiene and personal care products far exceeds the small pantry's budget. We offered a challenge grant to make the purchase of those items possible.