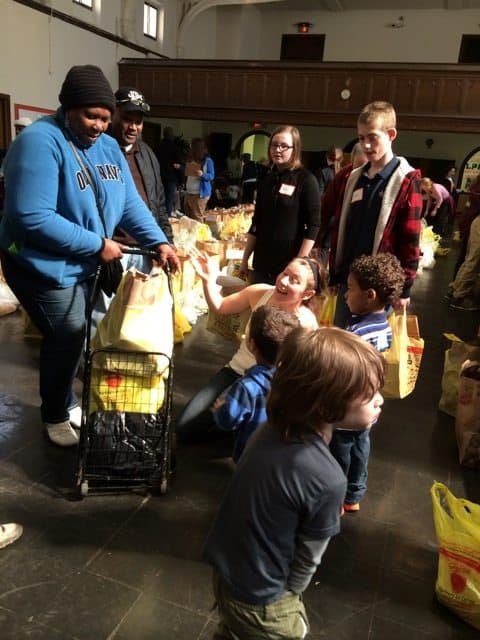 It's a model that could be applied to a wide range of social challenges. The Interfaith Food Pantry of the Oranges (IFPO) provides supplemental and emergency food to low-income residents in Orange and East Orange, N.J. What sets IFPO apart from other, similar efforts? It's a collaboration of interfaith groups working together to solve problems of hunger and poverty in nearby, less affluent communities—truly a "neighbor helping neighbor" arrangement in every sense.
About 500 volunteers give this organization its heart, soul and muscle, ensuring that thousands of food-insecure individuals and families get the essentials they need with dignity (as well as medical screening and nutritional counseling). Last year, IFPO helped about 18,000 adults, 2,200 seniors and 15,500 children in Orange and East Orange, NJ.
Having enough food to stock the pantry's shelves is but one of the group's challenges. The cost of hygiene and personal care products far exceeds the small pantry's budget. Our grant helps pay for these items.