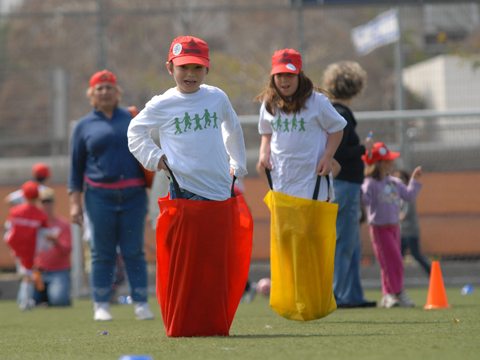 Jeremy Coleman succumbed to cancer in 2007, but his legacy lives on in this beautiful program, which realizes the shared vision of Jeremy, his wife, Pamela Becker, and his two sisters.
Confronted by Jeremy's terminal cancer diagnosis, family and friends assisted in every way possible. One of the most meaningful moments came when Zoe, his then-6-year-old daughter, was uplifted by spending time with another girl her age whose father also suffered from cancer.
That revelation inspired the blueprint for Jeremy's Circle, which creates a supportive community for children whose parent or sibling has cancer or who have experienced a cancer loss in their immediate family.
Hundreds of children and their families have participated in the free, volunteer-run Fun Days, including some tailored specifically to teens, held throughout the year. Our funds help pay for administrative costs.