Enabling Seniors to Age in Place with Dignity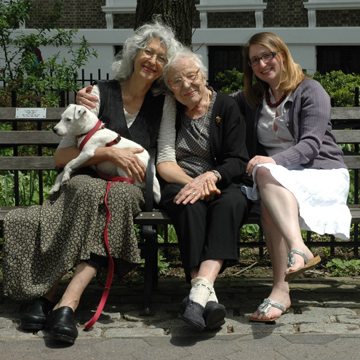 Carmela* has called Manhattan's Morningside Heights her home for over a decade. Thanks to Irene Zola, founder of Lifeforce in Later Years-LiLY, and LiLY's Morningside Village program, Carmela's community is a place where many elders feel safe and often stop to chat with neighbors and shopkeepers.
For years, Carmela managed with the help of her sister, with whom she resided. But after her sister's death, Carmela, who is 91 and speaks very little English, was threatened with eviction by her landlord.
When Irene learned about Carmela's emergency, she sent LiLY's Spanish-speaking social worker, a position our funds have made possible, who helped Carmela prove that she had, indeed, resided in the apartment for the past decade. With that assistance, all eviction proceedings ground to a halt.
Aging in place⎯being able to remain in one's own home⎯is, no doubt, what most of us would prefer as we grow older and more infirm. Irene's devotion to enabling elders to live at home as long as possible came on the heels of her personal experiences caring for her aging mother and learning firsthand the difficulties of nursing home life. How lucky for the elders on Manhattan's Upper West Side to have Irene working on their behalf.
*a pseudonym