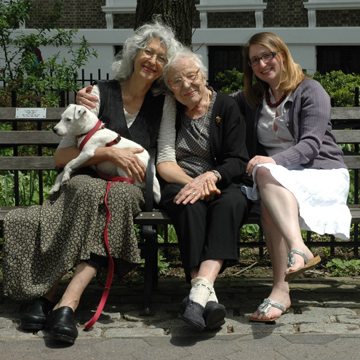 Bella*, over 100 years old, is at a point in life when frailties, illnesses, and limited support can lead to isolation and loneliness so great as to threaten her well-being and survival. So, it's no surprise that she welcomes visitors from LiLY – her connection to community and life – with joy and anticipation.
LiLY creates that connection for elderly persons in the Morningside Heights and West Harlem neighborhoods of Manhattan, where seniors living in relative isolation – some at or near the poverty line – can easily disappear. The organization was created in 2009 by Irene Zola as a response to her own experiences with her elderly mother.
Today, LiLY has about 125 volunteers serving about 175 seniors and doing everything from friendly home visits and walks together, to help with paperwork, escorts to doctor visits, connections to professionals and services, and errands. Our matching funds are directed to a social worker's salary.
*a pseudonym