Bringing a Helping Hand and Friendship to Appalachia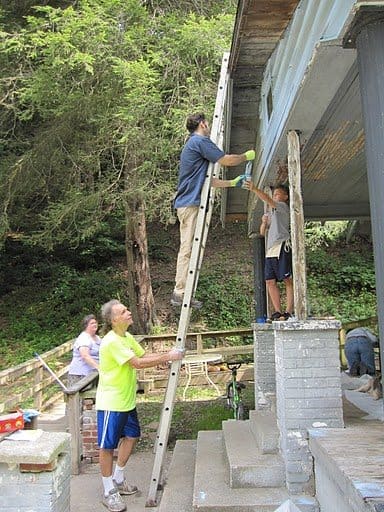 When about 20 Good People Fund volunteers, including some from Congregation B'nai Israel in Millburn, NJ, arrived in Appalachia this past June, there was a truck packed with donated food and other items to unload, a winding ramp for a man with disabilities to be finished, and multiple structures to fix, paint and spruce up – among other projects.
This was tikkun olam powered by sweat, honoring the Jewish value of repairing the world – a driving principle behind GPF. This trip marked the ninth year that GPF brought a volunteer corps to McRoberts, KY. This impoverished and isolated community of about 800 people benefits from these good works as well as from the hope, compassion and friendship that have flourished over the years.
"When you feel so isolated and that no one cares or is looking, and then The Good People Fund group comes, it restores faith in the goodness of people and what they can do," one resident said.