Microloans for Tanzanian Women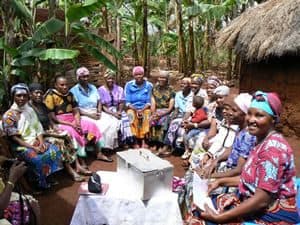 Inspired by her earlier experiences living in Tanzania, Vivian Unterweger spent many years providing aid and support to women living in this low income country which has failed to provide even the most basic of services to its population.
Several years ago Vivian directed her efforts to the Moyo (Swahili for "heart") International model which seeks to reduce poverty by supporting women's economic development, education, and access to legal justice across Tanzania and other countries.
Our matching grant has made it possible for Vivian and Moyo to set up 2 village community banks, thereby giving capital to fund microloans to Tanzanian women.