Pittsburgh Interfaith Evolutions / 2 For Seder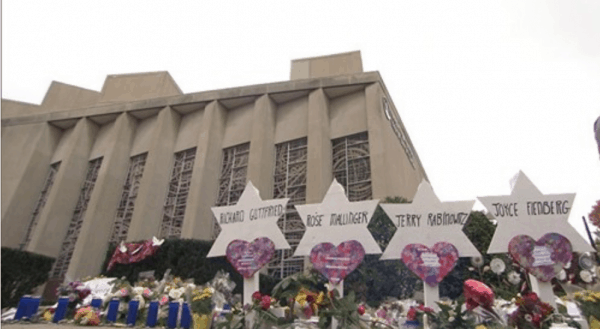 Attacks in Pittsburgh, Jersey City, Poway and beyond make it more imperative than ever to find ways to combat the extraordinary rise in antisemitism. The US has become a deeply polarized nation where too often hatred of the "other" is acceptable and human rights ignored.
Pittsburgh Interfaith Evolutions is Marnie Fienberg's response to the murder of her mother-in-law, Joyce Fienberg, and 11 other Jewish people at Pittsburgh's Tree of Life synagogue. Joyce loved to meet strangers and invite them to her Seders. How better to get to know someone and break down barriers? PIE's signature program, 2 for Seder, does just that. Participants agree to host a few non-Jews and are provided all of the materials they need to hold a meaningful service that will open hearts and open minds. Postponed because of the pandemic, plans are now underway for community Seders in Spring 2022.
Our matching grant underwrites administrative expenses.