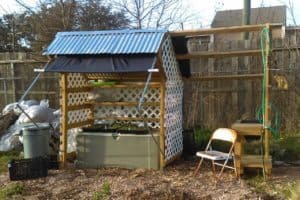 Houston is an international  city filled with refugees hailing from dozens of countries. It is also a city that must import all of its fresh produce. What better way to help bring fresh produce to the community while at the same time help refugees, many of whom come from an agrarian background.  Teresa O'Donnell, a one-time business owner, founded Plant It Forward, to not only give back to her community but also to provide refugees with a means to earn a living.
Plant it Forward teaches organic farming to refugees whose crop is then sold at local farmers markets and farm stands, as well as through farm shares (or CSA groups) and to restaurants; all meaningful ways to create employment and provide Houston with fresh, local produce. With a full twelve month growing season the impact of such a program is substantial.
The Good People Fund's matching grant is used to underwrite training for urban farmers.