Taking a Vacation from Cancer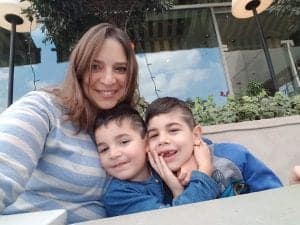 For some, it is the last vacation they go on…for others it is time off during treatment…still others are celebrating recovery. For all, Refanah (meaning "please heal her") Healing Holidays provides an important and much needed service for cancer patients and their families – a break!
Robyn Shames had the idea for Refanah when a similar effort in Canada sent a relative suffering from breast cancer on holiday to a lake.  She realized that in Israel there are many underutilized hotel rooms and guest houses. What better than to offer these up for "healing holidays" to patients to enjoy restorative quality time with their families.  The response to her initial outreach to proprietors was overwhelmingly positive and Refanah was born.  Patients pay a nominal fee and can choose from a variety of donated available locations.  In just five years, Refanah, has provided vacations for over 2,000 cancer families and their testimonials are countless.  Our funds provide general support for this compassionate organization.