Online Support for Emotional Distress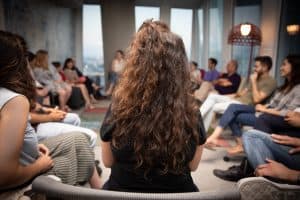 Years ago, an Liora Arnon's search for resources for an anorexic friend led her to an article by Professor Azi Barak from Haifa University who described two distinct connections between online behavior and suicide. In one way, clearly the most dangerous, online behavior can actually encourage suicide, providing knowledge and encouragement. More positively, though, online connections can actually allow for positive dialogue and emotional support, thus keeping the individual safe from harm.
Liora contacted the professor and with the help of others similarly interested in the possibilities, formed SAHAR (a Hebrew acronym for "Support and Listening on the Web").  SAHAR is a professionally trained, volunteer-driven organization that provides free online support to people in emotional distress, and a web site with extensive articles and other support materials. Today, utilizing new technology, volunteers can actually scan social media identifying messages of distress and offer help. Our funds underwrite volunteer training costs.