Providing Apprenticeships to People with Special Needs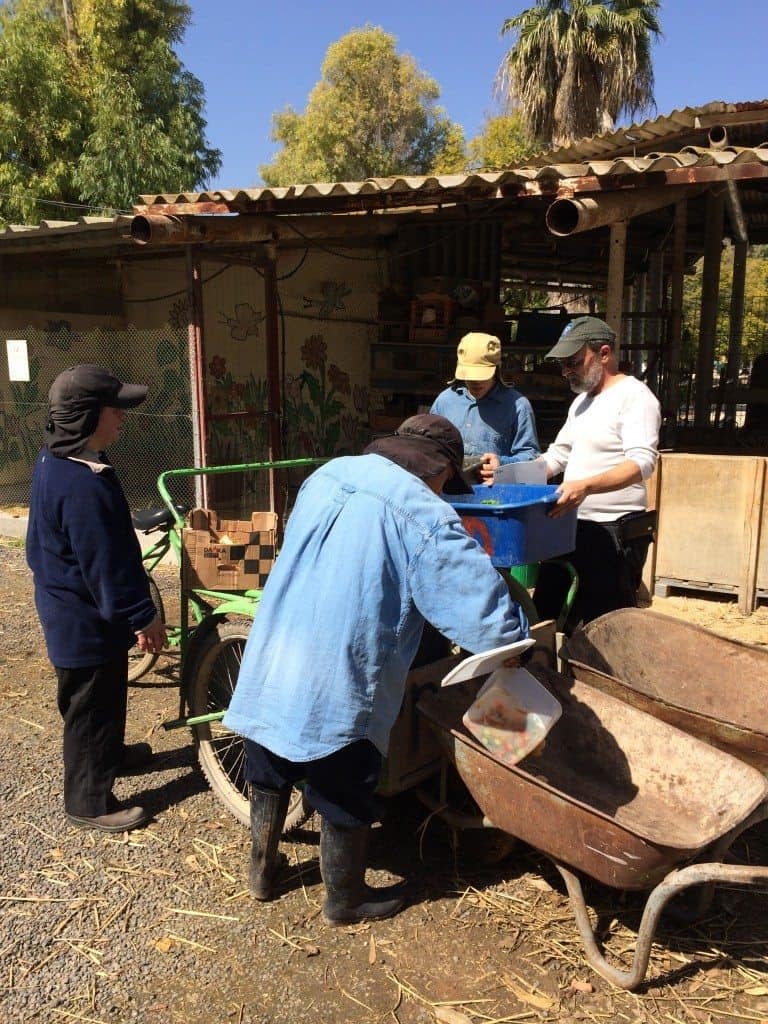 On a recent trip through Israel, we discovered a jewel, tucked near the foothills of Mount Gilboa. While Kibbutz Shluchot may best be known for its extensive dairy or as the largest producer of Israeli carrots, Shluchot is also home to Shai Asher (Milton's Gift), a tiny program that offers meaningful employment opportunities to young adults with mental and developmental disabilities.
Shai Asher is the dream of Menachem Stolpner, a Brooklyn-born social worker who made aliyah about 18 years ago. Two of the participants, Udi and Oded, work under Menachem's watchful eyes as he teaches them how to care for the animals in the kibbutz's small zoo. An additional apprentice, Yam, has also mastered the art of milking cows in the dairy, and Mor works in the kitchen and dining hall.
As they go about their daily chores, these four young adults are valued members of the kibbutz community. It is a beautiful program; small but so very powerful. After spending time with the "guys," it was easy to agree to fund the training of two new apprentices who will gain not only valuable work experience, but also self-esteem and a sense of belonging.