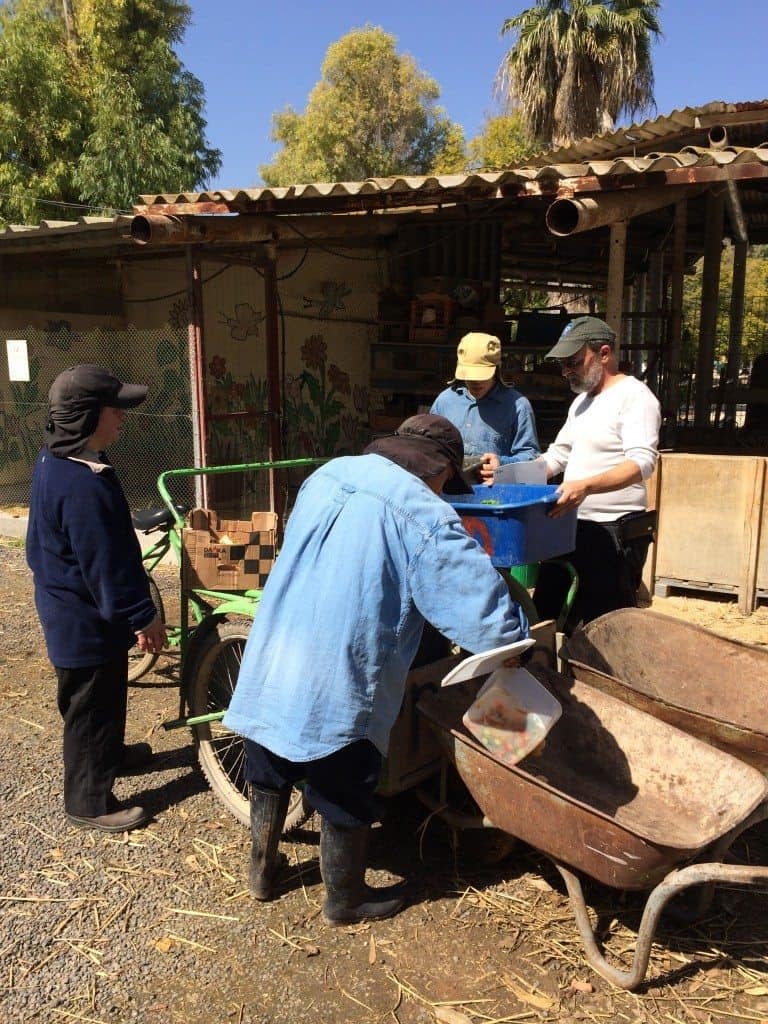 Drive into Kibbutz Shluchot in northern Israel and you'll find the most welcoming and friendly group of young adults you'd ever want to meet. They are full of deep dedication, determination and joy while maintaining the garden, tending to animals, and preparing meals, and they will insist on showing you around.
They're all participants of Shai Asher (Milton's Gift), an apprenticeship program for youth with special needs where they learn trades and develop life skills within the supportive and inclusive environment of the greater kibbutz community. Menachem Stolpner, a former New York social worker, founded the program dedicated to his firm belief that individuals with special needs deserve as much purpose, dignity and opportunity in life as anyone else.
Our funds help underwrite the group's new greenhouse.