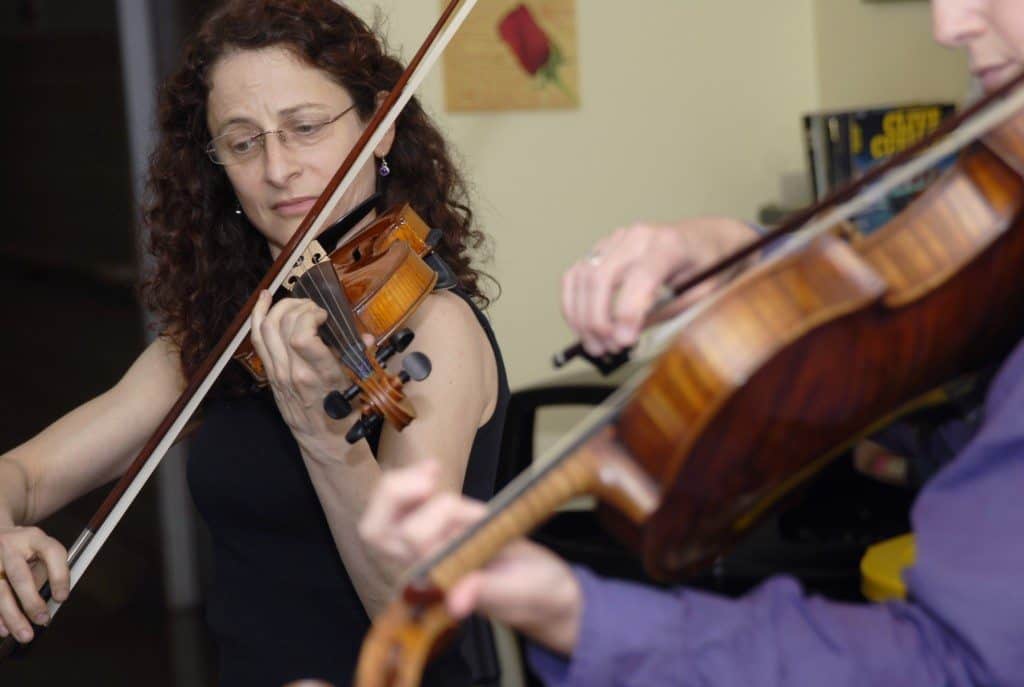 Researchers have long found that music can have a profound effect on people's well-being. If you are a concert-goer, think back to the last time you sat in a concert hall or other music venue and were transported to a different place by the performance.
Concert violinist Julie Leven knows firsthand the significant benefits that music can offer. Her love of music, combined with a strong interest in social justice, inspired her to found Shelter Music Boston (SMB), which brings the power and peace of music to people who find themselves in the city's homeless shelters.
It's no wonder that Julie often hears comments like, "The music captured my emotions and transformed rage to peace. Thank you." SMB provides monthly, professional concerts in seven shelters throughout the city. A group of 12 musicians (who are compensated for their work) attend regular rehearsals and interact with the audience both during and after each performance. Many, like Julie, admit that this is among their most meaningful professional experiences.
We are excited about supporting an organization that enables individuals living on the very edge to feel that "the music reminds me that I am still human, and renews my ambition to resolve my circumstances."