Swipe Out Hunger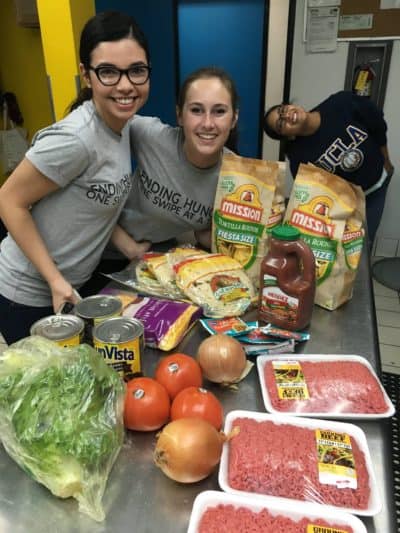 Rachel Sumekh was a UCLA student when she discovered a disturbing reality — some of her peers were food insecure. Unwilling to ignore this hidden scourge, she and some friends created a program allowing students to donate unused funds on their meal plans so others could eat.
Eleven years later, Rachel is the visionary behind Swipe Out Hunger, working to eradicate student food insecurity and its negative impact on individuals and campus communities. As one in three college students nationally is food insecure, the organization spearheads activism and impact on nearly 140 campuses. It also authored Hunger Free Campus legislation that has passed in CA, NJ and MD.
"We're all familiar with the phrase "starving student" as if it's some rite of passage," Rachel wrote in Inside Higher Ed. "Romanticizing student food insecurity is preventing us from seeing it as a crisis."
Our grant supports a coaching and consulting program on campuses.