Forgotten People Fund
Helping Ethiopian Students and Families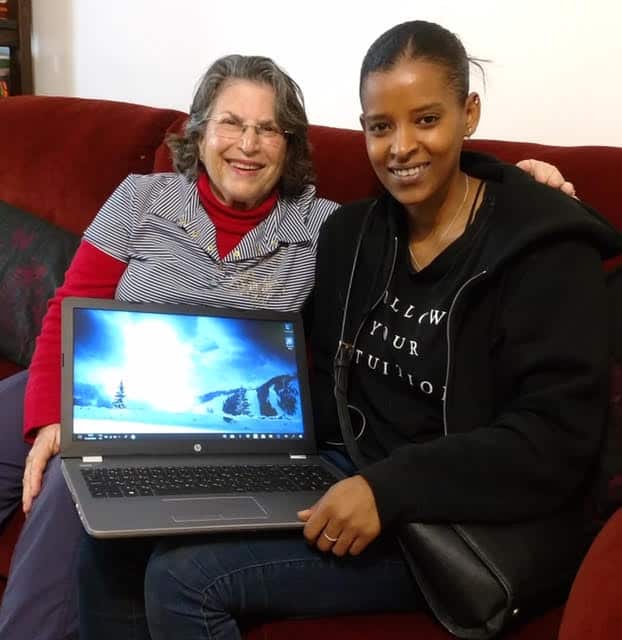 A glance at the smiling faces of Ethiopian university students with their first-ever computers is apt reward for the hard work of Anne and David Silverman and Wendy and Jeff Starrfield. With access to technology future success becomes more attainable.
Twenty-three years ago, when the Silvermans and Aida and Yosef (z'l) Miller began their work in Netanya, the largest Ethiopian community in Israel, The Forgotten People Fund provided basic needs to those struggling with social and economic hardships. Today, it's clear that education is a critical key to breaking the cycle of poverty, so this all-volunteer organization provides laptops and tuition stipends, in addition to emotional support, to qualified students.
During the pandemic, FPF supplied medicine and food to 1,500 families — and, of course, laptops to at least 78 students whose classes had gone virtual.
Our funds are directed to monthly stipends and computers for students, as well as other emergency needs.