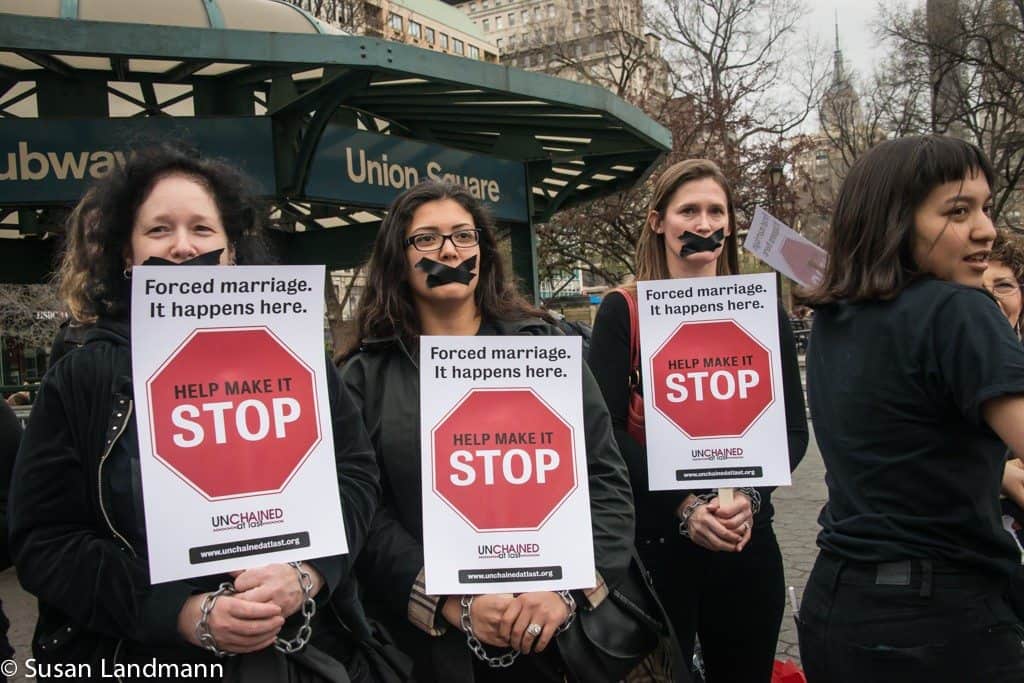 The statistics are astounding: nearly 250,000 children, as young as 12, were legally married in this country between 2000 and 2010. Most of us are unaware of these numbers.
Fraidy Reiss, founder of Unchained at Last, did not know this either when she was subjected to an arranged marriage years ago. Arranged and forced marriages, though distinctly different, affect thousands of people. Once she escaped her abusive, arranged marriage, Fraidy began her crusade to end this widespread practice.
Imbued with boundless passion and energy, Fraidy and her small staff have helped nearly 600 women with legal services, emotional support and, in some cases, provided the means for women to return to America after they have been forced into arranged marriages overseas.
As Unchained's advocacy work advances, more and more people are becoming aware of the dangers of forced and arranged marriages.  Delaware and New Jersey have enacted legislation to end the practice, with several other states considering implementation.
Our funds help with administrative expenses.