Harvesting Excess Fruit to Help People in Need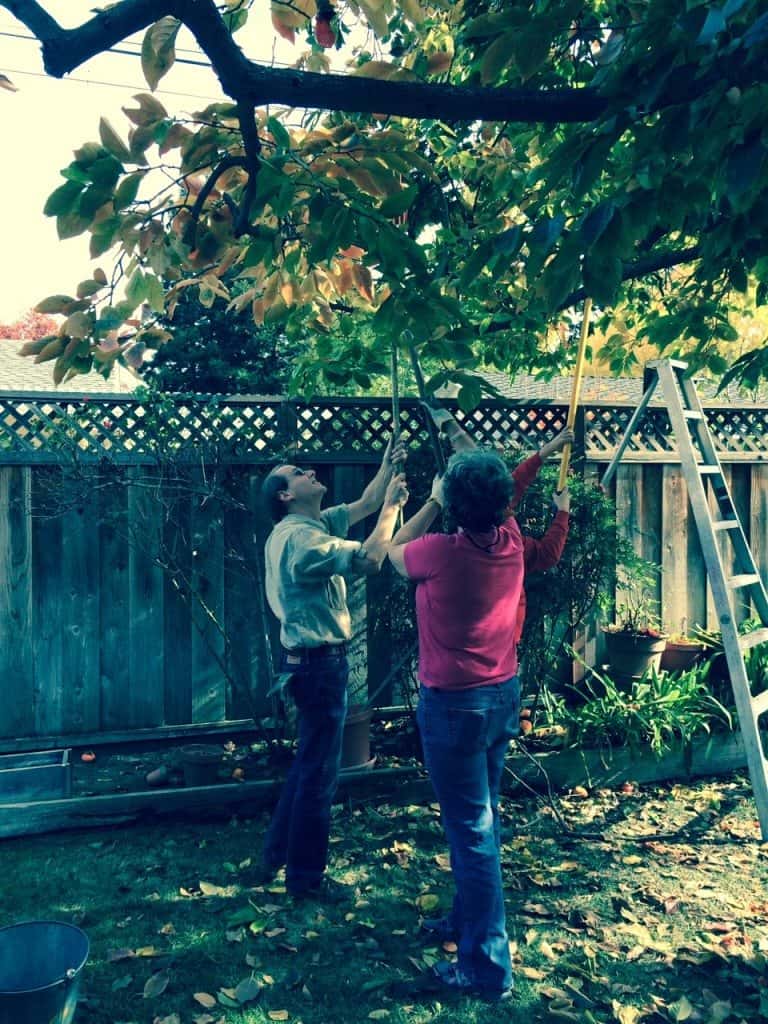 Bet you can't guess how many delicious recipes you can prepare with fresh persimmons. More than a dozen, we learned, during a recent visit to see Craig Diserens and his California-based Village Harvest in action. This backyard (and small orchard) gleaning effort gathers thousands of pounds of fresh fruit and distributes it to local hunger programs, where people who might not have the means to purchase costly produce can enjoy the seasonal bounty.
On the day of our visit, 15 volunteers led by a volunteer coordinator gathered at the local food agency and received instructions and maps to nearby homes, where they were to pick crate after crate of luscious persimmons. Armed with the food agency's van and equipped with all of the tools needed to carry out the mission–ladders, telescoping pickers to reach the highest branches, crates, gloves, rakes and more–in less than three hours we gleaned nearly 900 pounds of juicy persimmons.
Despite the ongoing drought, California is still the nation's fruit bowl, and Village Harvest is but one of many small efforts creatively tapping into this resource. As in the past, this year's donation helped underwrite the costs of a mini-conference where similar organizations gathered to discuss best practices in volunteer management, appropriate software, publicity and other concerns.