Village Harvest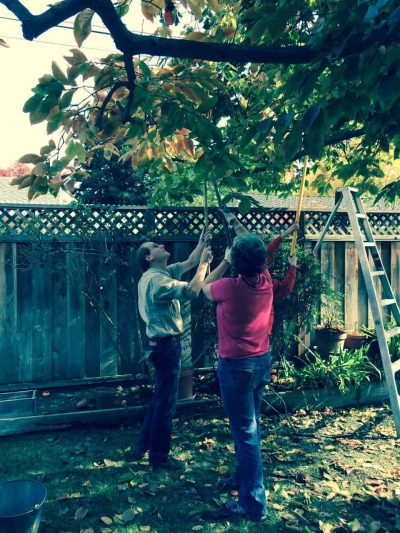 A pandemic does not stop trees from producing luscious fruit. For Craig Diserens, founder of Village Harvest, the arrival of COVID-19 had an enormous impact on how he deployed his thousands of volunteers to glean the heritage orchards in California's Valley of Heart's Delight. Distancing requirements, masks and sanitizer made the work more cumbersome — and yet the prospect of being outside and "doing some good" brought Craig an unprecedented number of volunteers. Ultimately, they completed 45 harvests yielding almost 200,000 pounds of apricots, peaches, apples, plums, pears, oranges and clementines, all delivered to local food banks to feed nearly 100,000 people.
Despite the impact of wildfires, smoke and drought, Village Harvest continues to focus on community engagement and education, which has always been a significant part of their work.
Our funds help underwrite the cost of gleaning historic and non-commercial orchards.