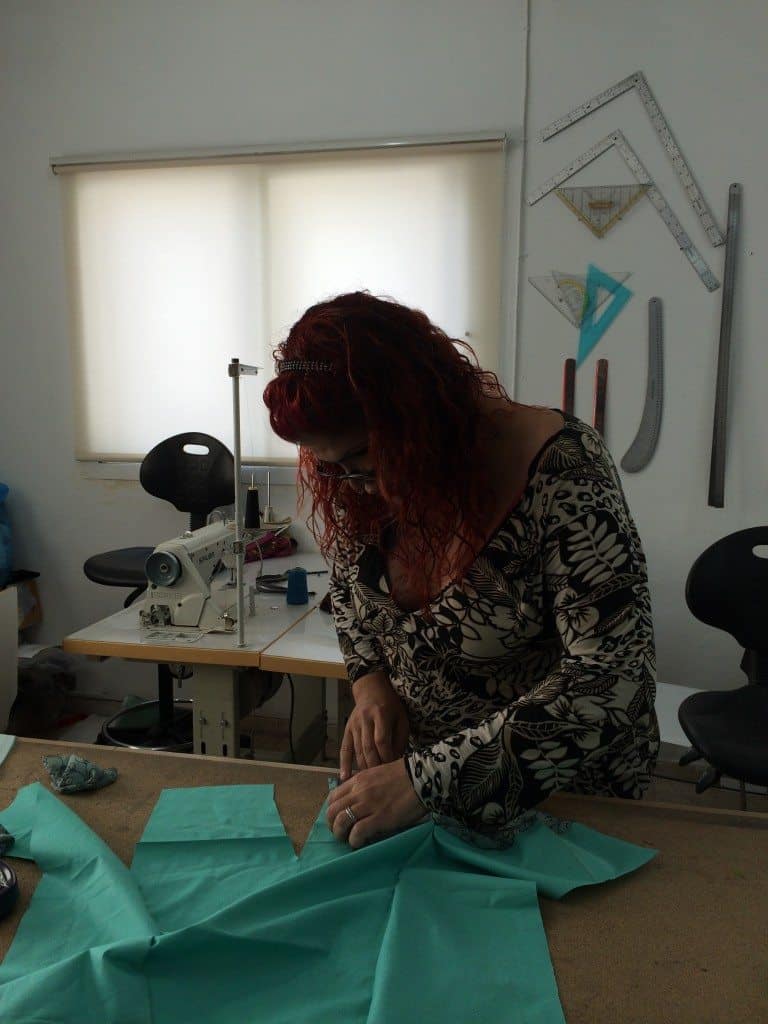 "Seeing with my own eyes, every day, women being used, sold, and exploited in prostitution hit me in my strongest point of power as a woman. I knew I had to do something to change it."
These words, from Lilach Tsur Ben-Moshe – a former online fashion editor who commuted each day past Tel Aviv's Central Bus Station and saw such injustices – capture why she founded Yotsrot Hofachot (Turning the Tables) as a catalyst for women's empowerment.
The organization promotes economic advancement for women who want to leave the world of prostitution by offering vocational training in sewing, pattern-making and digital marketing.  It creates a business hub for their creations, and provides a safe space where they find respect, friendship, and encouragement. In 2018, in a first, the women of Yotsrot were featured during Tel Aviv Fashion Week, a major event that infused them with self-worth and community support. Our funds support a social worker.