Training and Empowerment of Women Exiting the Cycle of Prostitution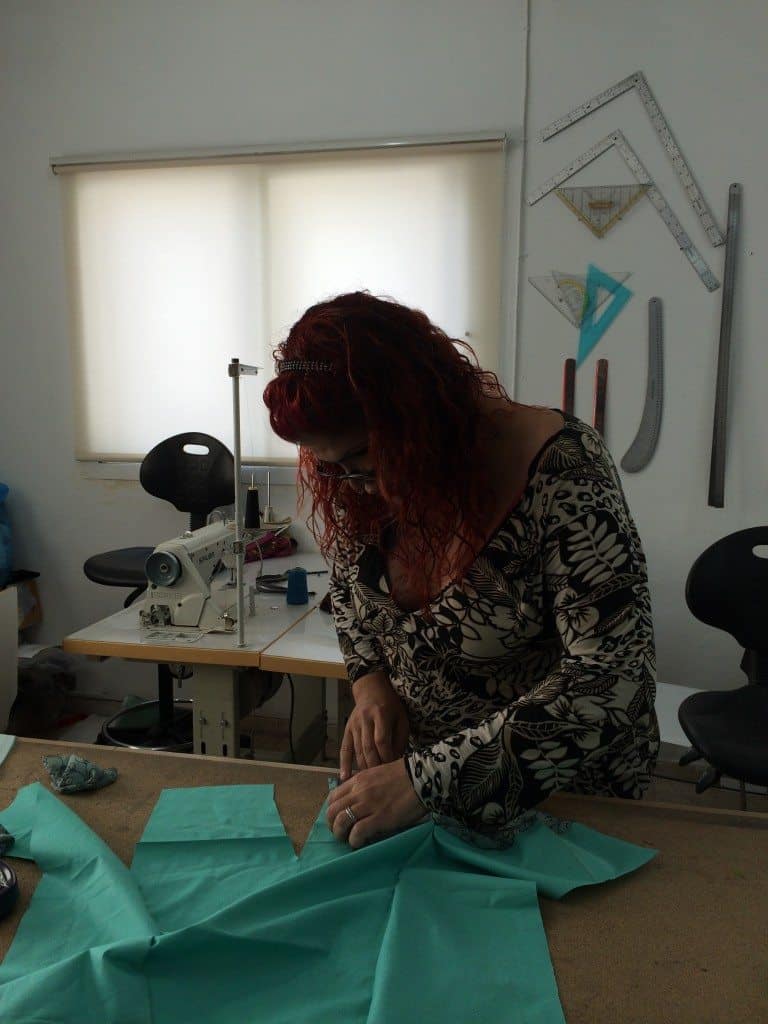 On her way to work each day, Lilach Tsur Ben-Moshe discovered one of Tel Aviv's most significant social problems. Committed to feminist issues, she volunteered in a women's shelter and also helped out at a local rape crisis center. The sight of a thriving prostitution trade in the area troubled her and inspired her to think about how she could change the reality for women trapped in this world.
Hofchot et L'Yotsrot (Turning the Tables) was Lilach's response. Drawing on Lilach's experience in fashion and as a seamstress, this young organization provides vocational training and economic empowerment to women who want to escape prostitution. The program has quickly grown to the point that the studio now operates seven days a week, with dozens of particiipants.
A recent visit to Yotsrot's busy studio was inspiring. Women sat at sewing machines, creating beautiful items; many finished garments filled several clothing racks. One woman has been so successful that her clothing line actually launched this year; others have created signature items that are gaining fans. In support of a new branch opening in Haifa, we have underwritten the cost of the vocational counselor who directs the program.