Feeding Hungry Families in the Rust Belt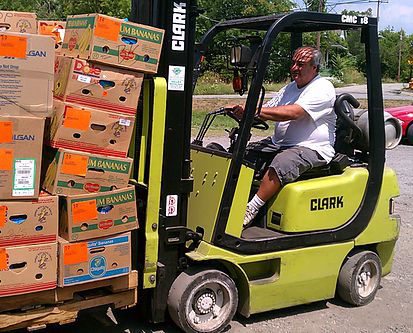 Once a successful grocery store owner, Joe Lordi learned a hard lesson when he over-expanded his business during an economic downturn—he was forced into bankruptcy. Losing everything as his business failed taught him what it meant to be hungry, unable to pay your bills, lose your home and watch your family suffer. His response? Creating the Youngstown Community Food Bank.
Joe approached local food stores and asked for donations, which quickly filled his station wagon. Other local families in similar circumstances benefited from the surplus, and the owner of a nearby property eventually offered a building free of charge if Joe wanted to start a more formal operation.
Today, more than 7,500 people benefit from Joe's simple operation. He supplies more than 100 local food pantries, and each Tuesday, like clockwork, people line up outside his door to fill shopping bags with whatever they need. In addition to donated dairy and other grocery items, Youngstown Community Food Bank benefits from local farmers who contribute huge crates of fresh produce to help Joe's effort.
It's our pleasure to underwrite the cost of insurance for several used vehicles to help keep everything running smoothly.