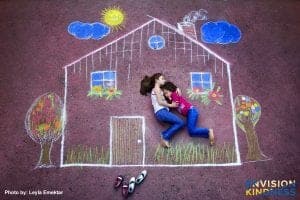 David Fryburg, a scientist and physician, has dedicated his life to improving the human condition. Today, he uses his talents to help others by focusing on the effects of negativity that "… is hazardous to your health and the world." With his son Jesse, David founded Envision Kindness to make the world a happier, healthier, more optimistic place – one image at a time.
Viewing positive images leads to better health, increased happiness and greater compassion. Envision Kindness sponsors national and international photo and video competitions – including school-based contests that have been transformational for students.  David is also investigating the implications of his work for the medical world – for both doctors and patients.
In a world where every day brings an avalanche of negative news, Envision Kindness hopes to inspire change, compassion, engagement, and yes, kindness. Our matching grant is directed to photo contests and general administration.