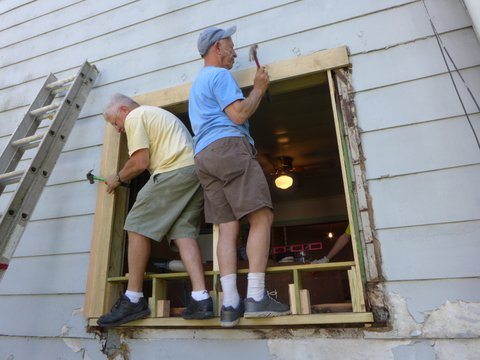 Are you planning a service project for you, your youth group, school or community? Here's a checklist to help you along the way:
Determine what core societal issues matter to you most. (i.e. hunger, homelessness, bullying, women's right, child abuse, gun control, LGBTQ equality, racial bias, literacy).
Do some research. What organizations are already working to try and change these issues? Determine if it is important to you whether or not the organization is local.
Partner with someone at one of the organizations to plan a Good Service Project. If you choose a Good People Fund grantee, we will help make that match.
Use our Good Service Model to plan a thorough approach. There are five core components to The Good Service Model. See if you can come up with at least one task for EACH of the five areas:
Service (direct service, volunteering, client encounters)
Philanthropy (tzedakah, fundraising, designated giving, donation of items, securing in-kind support)
Advocacy (political action, policy impact, activism, justice work, petitioning)
Community Engagement (recruitment, engaging others, gathering support, creating avenues for communal involvement)
Education (learning core/system issue history and impacts, gathering background information, collecting stories, developing Jewish values connections, raising awareness in others, developing personal relevance.
Take time for reflection throughout your project.

What is going well?
What challenges are you facing?
What have you learned?
What have you seen?
How do you feel?
What else could you be doing?
Who else can you involve?
What's the most creative/innovative way to approach this project?
What tools could you be using to help you?
Who is impacting you the most during this project?
What Jewish values/lessons have you encountered or learned?
Evaluate the Good Service Project intermittently or as it concludes:

Ask the charitable organization partner what you could have done differently.
Ask them how you might measure the success and impact of the project.
Ask others you have involved what you did well or could have done differently.
Determine what resources you might need in order to continue.
What new relationships have you made?
How will you maintain them?
Were you the most effective you could have been at planning and implementation?