Naomi Eisenberger, Executive Director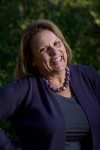 Founding Executive Director of The Good People Fund, Naomi assumed her role after more than 10 years as the Managing Director of the Ziv Tzedakah Fund. Her diverse background as a high school history teacher, kosher caterer and small business entrepreneur have prepared her well for the many hats she wears as GPF's chief executive. Prior to her work at Ziv, Naomi and her husband ran a family retail business for 16 years. For the past decade, she has drawn on her extensive business and non-profit experience to help grantees build their own successful non-profit organizations.
naomi@goodpeoplefund.org
Nina Mogilnik, Resource Director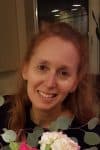 Nina's professional career has encompassed work in the philanthropic, nonprofit and government sectors, including as the Founding Director of the Office of Public Private Partnerships for the New York City Administration for Children's Services, and as the first Senior Program Officer of the NYC-based Altman Foundation.  Nina has also worked as a consultant to a wide array of non-profit organizations, providing strategic guidance related to fundraising as well as programming.  In a volunteer capacity, she serves on the board of Birch Family Services, a NYC-based nonprofit educational and disability services organization.  Nina is also a regular contributor to
The New Normal
, the disability blog of
The Jewish Week,
 a newspaper to which Nina also contributes as an opinion writer. Nina has a BA in philosophy from Union College and an MA in Philosophy from the University of Chicago.  Nina lives with her family outside New York City.
nina@goodpeoplefund.org
Glenn Rosenkrantz, Public Relations Consultant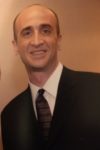 Glenn Rosenkrantz is a former journalist who applies nearly 25 years of national and global media and communications/public relations experience and counsel to Jewish non-profit organizations.  He served as Senior Director of Media Affairs at the Jewish Federations of North America (JFNA), designing and implementing innovative public relations, media and advocacy initiatives of widespread reach.  He also served as communications director for the Jewish Community Endowment Fund of the Jewish Community Federation of San Francisco.  He now works across the spectrum of Jewish organizations in the United States and Israel to earn them visibility and grow their impact, and is proud to be part of The Good People Fund team.
glenn.rosenkrantz@gmail.com