Naomi Eisenberger, Executive Director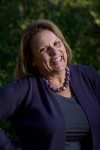 Founding Executive Director of The Good People Fund, Naomi assumed her role after more than 10 years as the Managing Director of the Ziv Tzedakah Fund. Her diverse background as a high school history teacher, kosher caterer and small business entrepreneur have prepared her well for the many hats she wears as GPF's chief executive. Prior to her work at Ziv, Naomi and her husband ran a family retail business for 16 years. For the past decade, she has drawn on her extensive business and non-profit experience to help grantees build their own successful non-profit organizations.
naomi@goodpeoplefund.org
Nina Mogilnik, Resource Director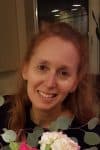 Nina's professional career has encompassed work in the philanthropic, nonprofit and government sectors, including as the Founding Director of the Office of Public Private Partnerships for the New York City Administration for Children's Services, and as the first Senior Program Officer of the NYC-based Altman Foundation.  Nina has also worked as a consultant to a wide array of non-profit organizations, providing strategic guidance related to fundraising as well as programming.  In a volunteer capacity, she serves on the board of Birch Family Services, a NYC-based nonprofit educational and disability services organization.  Nina is also a regular contributor to
The New Normal
, the disability blog of
The Jewish Week,
 a newspaper to which Nina also contributes as an opinion writer. Nina has a BA in philosophy from Union College and an MA in Philosophy from the University of Chicago.  Nina lives with her family outside New York City.
nina@goodpeoplefund.org
Robyn Faintich, National Education Consultant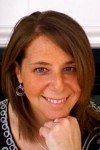 Robyn has more than 18 years of Jewish communal professional experience, including work in early childhood education, day schools, youth movements, community teen initiatives, congregational family education and adult education. In 2010, she launched Jewish GPS, LLC, to help guide Jewish organizations in various aspects of Jewish education. Robyn has completed coursework toward her EdD in Jewish Education Leadership at Northeastern University and Hebrew College. Her part-time position is made possible by a generous grant.
robyn@goodpeoplefund.org