Naomi Eisenberger, Executive Director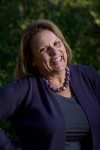 Founding Executive Director of The Good People Fund, Naomi assumed her role after more than 10 years as the Managing Director of the Ziv Tzedakah Fund. Her diverse background as a high school history teacher, kosher caterer and small business entrepreneur have prepared her well for the many hats she wears as GPF's chief executive. Prior to her work at Ziv, Naomi and her husband ran a family retail business for 16 years. For the past decade, she has drawn on her extensive business and non-profit experience to help grantees build their own successful non-profit organizations.
naomi@goodpeoplefund.org
Erin Zaikis, Associate Director, Associate Director
Erin is a native of Marblehead, Massachusetts and graduated from the University of Michigan's Gerald Ford School of Public Policy.  A social entrepreneur with extensive experience and notable success building sustainable non-profits, Erin is the founder and former head of Sundara, an organization advancing hygiene, health education and women's empowerment in Africa, Southeast Asia and South Asia, and a former Good People Fund (GPF) grantee. Prior to founding Sundara, Erin served as Director of Community Engagement for Justifi, where she worked with non-profit groups in Thailand, privately funded rescue groups and governmental agencies to prevent and eradicate child sex trafficking.  In 2017, she served as CEO of IsraAID US, fundraising to support a multi-million-dollar annual budget and coordinating Israeli and American relief and medical team response and engagement in disaster areas around the world. She has received numerous high-profile citations, including being named to
The Jewish Week's
"36 Under 36" list in 2016, and the 2018
Forbes
"30 Under 30" social impact list. Erin lives in Manhattan where she enjoys listening to rap music, blogging about Asian desserts and hanging out with Yoshi, her cockapoo.
Erin@goodpeoplefund.org
Glenn Rosenkrantz, Public Relations Consultant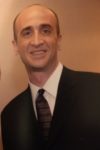 Glenn Rosenkrantz is a former journalist who applies nearly 25 years of national and global media and communications/public relations experience and counsel to Jewish non-profit organizations.  He served as Senior Director of Media Affairs at the Jewish Federations of North America (JFNA), designing and implementing innovative public relations, media and advocacy initiatives of widespread reach.  He also served as communications director for the Jewish Community Endowment Fund of the Jewish Community Federation of San Francisco.  He now works across the spectrum of Jewish organizations in the United States and Israel to earn them visibility and grow their impact, and is proud to be part of The Good People Fund team.
glenn.rosenkrantz@gmail.com