Good People Grab 'n' Go Lessons are tzedakah-based lesson plans which encapsulate a profile of a Good Person, related interactive discussion guides, a corresponding text study, specialized learning activities and suggestions for hands-on social action engagement.
Good People Grab 'n' Go Lessons are designed so educators have all of the education materials needed in one document to teach a 60-90 minute lesson on a specific topic. Some Grab 'n' Go Lessons will require photocopies, while others will require Internet access and a projector and speakers. Some will require markers while others will require post-it notes—each one is unique. We encourage you to adapt the materials for your environment and learners.
Caring in McRoberts, KY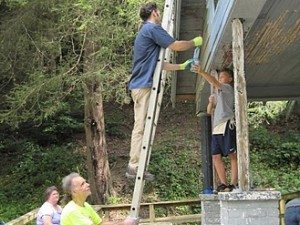 Several years ago The Good People Fund was introduced to the Duncans and their tiny rural town of McRoberts, Kentucky, population 800, a former coal mining community where families struggle to get by. As mines close, many residents are unemployed, and the average per capita income is about $23,500. More than half the population has less than a high school education, and many individuals have little or no means of transportation.
Over the past several years, we have made numerous visits to help the citizens of McRoberts.Through our partnership with the Duncans, we have helped rebuild houses and clean up areas of town. Although the local school has closed, while it was still operating, our funds provided students with modest gym equipment, basic art supplies, recorders for a new music program, books and an innovative reading program intended to boost the kids' reading levels.
FREE DOWNLOAD HERE.
*Please note this download is best viewed from a laptop or desktop.
Leveling the Playing Field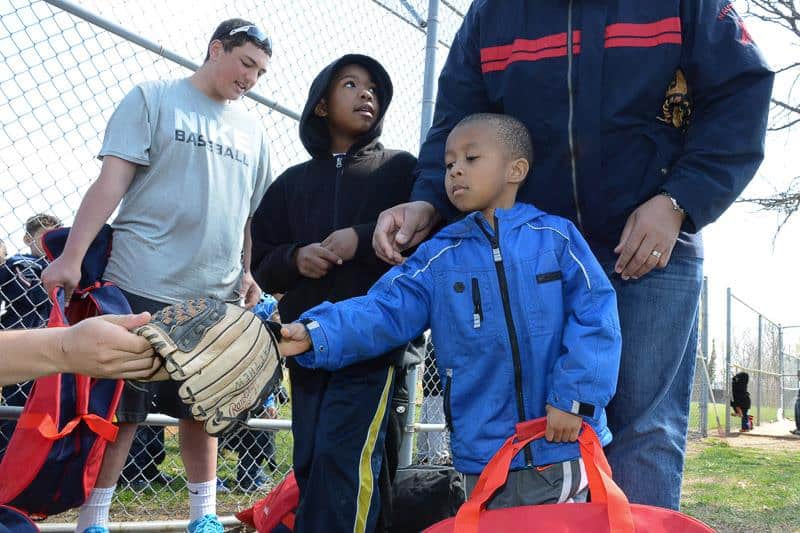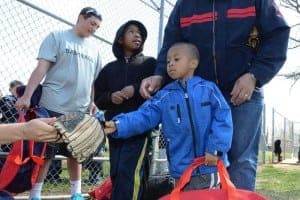 Max Levitt realized that so many kids don't participate in sports because of the high cost of equipment so why not take excess from private individual donors and get it to kids who really want and need it but cannot afford to buy it?  Max began Leveling the Playing Field which is an organization that collects donations of sports equipment from collegiate athletic departments, professional teams, recreation departments, manufacturers and private donors and then dispenses the equipment to kids who would not otherwise experience the many benefits of sports activities. Our matching grant has allowed this one-man operation to add another staff person, ensuring more equipment drives, greater visibility and more equipment for cash-strapped programs.
FREE DOWNLOAD HERE.
*Please note this download is best viewed from a laptop or desktop.
Kaima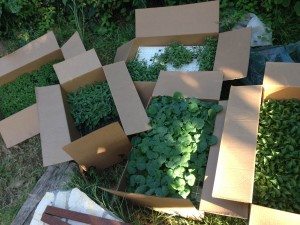 The Good People Fund supports Yoni Yefet Reich's collective of Kaima sustainable organic farms throughout Israel. He and his team have created a multi-layer approach to improving our world. Kaima participants—youth who have been unsuccessful in traditional learning environments—connect with the land while gaining income, employable skills, leadership training and important community building experience. Kaima also fosters environmental stewardship in a safe and supportive setting. As demand has increased for Kaima's program and products, our grants have Kaima farms to expand their work.
FREE DOWNLOAD HERE
*Please note this download is best viewed from a laptop or desktop.
Food Forward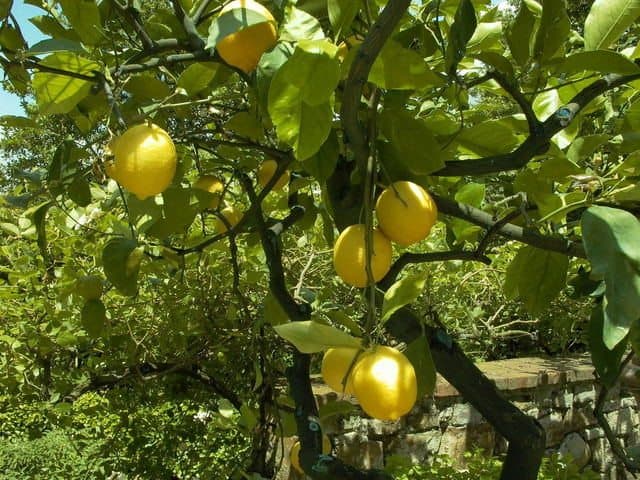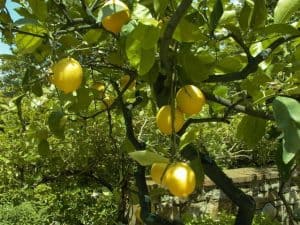 The Good People Fund began working with Rick Nahmias and Food Forward shortly after he began his food rescue work in Los Angeles. We love Rick's story: When he saw a tremendous amount of wasted fruit falling to the ground from fruit trees, he decided something must be done about it. Rick's gleaning effort expanded to a multi-pronged effort to recover excess fruits and vegetables from a variety of sources, donating 100 percent to direct-service agencies feeding the most vulnerable across Southern California. What makes the story even more exciting, demonstrating how one person can really change the world with an idea, is that Food Forward has grown so significantly.
Along the way, The Good People Fund has been able to help with that growth. In the organization's earlier years, we supplied good computers for the small staff, filling an important need. As things progressed, we helped Rick's team to develop educational materials for schools so that kids could learn about gleaning, hunger and how they could help. While Food Forward has "graduated" from GPF support as its operating budget and funding resources have expanded, we remain huge fans of Rick's important good work.
FREE DOWNLOAD HERE
*Please note this download is best viewed from a laptop or desktop.
MITZVAH CIRCLE FOUNDATION

"What I find stunning is that we live in a country where individuals, families, schools and sometimes entire communities are in desperate need of items that most people consider basic. . . It is heartbreaking."
Fran Held, founder of Mitzvah Circle Foundation, wrote these words some time ago. How many things do we all take for granted? What simple, basic items do we assume that everyone has? A pencil for school work? Soap, toothpaste or a toothbrush to start the day? As Fran notes, there are far too many people in our country—a land of abundance and extremes—who do not have these simple items readily available. This inequity drives Fran, each and every day, to set things right.
FREE DOWNLOAD HERE
*Please note this download is best viewed from a laptop or desktop.
VETERANS FARM

A lot has happened since the day Adam Burke found himself lying unconscious on the battlefield in 2009. After almost nine years serving his country, Adam was but two weeks out from returning home from his 16-month tour of duty in Iraq when a mortar attack threw him to the ground as he was trying to rescue one of his soldiers who had been shot in an ambush. An explosive soon went off which left Adam with a Traumatic Brain Injury (TBI), Post-Traumatic Stress Disorder (PTSD) and ultimately, a Purple Heart. But, in spite of those very serious injuries he vowed, if he made it home alive, to give back.
FREE DOWNLOAD HERE
*Please note this download is best viewed from a laptop or desktop.
THE REDISTRIBUTION CENTER

One afternoon over 20 years ago, Ranya Kelley was checking out a big dumpster behind a local strip mall looking for an empty box to ship a package. Surely some business had tossed out a cardboard box she could repurpose. Searching through that dumpster, Ranya found herself face to face with 500 pairs of brand new shoes thrown away by a nearby shoe store! Amazed by her find, she took the shoes home and invited family and friends to take what they wanted. But, 500 pairs of shoes? She decided to bring the hundreds of pairs left to the nearby Samaritan House Shelter in downtown Denver. As Ranya remembers, "I never knew about the shelters or people who really needed anything…I grew up in an upper middle class family…I was never involved with people who had so little. There was a pregnant woman standing in the doorway (of the shelter), her pants were dragging on the floor. She had a two or three-year-old in tow.  And she had no shoes. It was the middle of January. I just couldn't comprehend that somebody didn't have a pair of shoes when I had found 500 pairs in the garbage."
It was the discovery of those shoes and the sight of a barefoot woman in the cold of winter that changed Ranya's life forever.
FREE DOWNLOAD HERE
*Please note this download is best viewed from a laptop or desktop.