Merrill Alpert, Secretary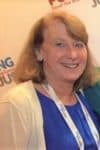 Merrill has a long and varied career in Jewish communal service and holds both a B.A. in Jewish Studies from UCLA and an M.A. in Jewish Communal Service from Hebrew Union College in Los Angeles. She spent almost 20 years as the Youth Director for Valley Beth Shalom in Encino, CA and then served for more than a decade as the Director of Youth Services for the Far West Region of United Synagogue Youth. In addition, she has held several board positions with West Coast-based organizations.
Merrill and her husband Gregg currently live in Philadelphia, PA. They have imbued in their four daughters an intense interest in social justice issues which will, no doubt, be passed on to their 3 grandchildren.
Peter Freimark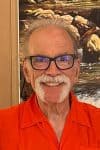 Born to German-Jewish refugees, Peter has devoted himself to furthering the cause of social justice since he retired in 2003 from a successful art framing business. He now refurbishes property, with a workforce of individuals who are in recovery. He has been a board member of Temple Israel Ner Tamid near his home in a suburb of Cleveland, Ohio, for more then 25 years and the social action chair since 2005. Peter leads by example: Among his accomplishments, he organizes his temple's ongoing food distribution program to homeless people and shelters five nights a week. In 2006 and again in 2015, Peter was honored as his temple's Man of the Year. In 2010, he was selected as an "Upstander" by Facing History/Facing Ourselves. Also in 2015, he received the Cleveland Jewish News Award for People Who Make a Difference.
Beth Gansky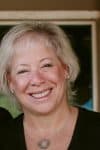 Beth has held leadership positions in the Jewish communal world for over 25 years. Most recently, she was the Executive Director of ACHARAI: The Shoshana S. Cardin Jewish Leadership Institute, that trains top volunteer leaders in Baltimore's Jewish community. She has also led strategic planning exercises for several major Jewish organizations, and as founder of The Gansky Group has coached both individuals and organizations in leadership development, board governance, communication skills, fundraising and beyond.
Beth holds a Bachelor of Arts degree from Binghamton University, New York and an MA in Higher Education Administration from Teachers College, Columbia University. She has also received Facilitation Certification and Leadership Coaching Certification from The Institute for Transformational Leadership at Georgetown University.
Beth's volunteer activities are numerous and include Camp Ramah in the Poconos, Beth Israel Congregation, The Darrell Friedman Institute, Repair the World Advisory Council, Baltimore and more. Beth is mother to three daughters and two sons and resides in suburban Baltimore, Maryland.
Jody Harburger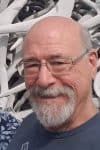 Jody retired in 2016 after nearly a half century of service to the Jewish community, including, among other positions, Executive Director of the Washington DC Regional Office of State of Israel Bonds and Managing Director, Endowment and Philanthropic Leadership-Jewish Federation of Greater Washington. Jody is a graduate of UCLA and holds a Certificate in Jewish Communal Service from Hebrew Union College. He and his wife, Sheila, reside in Owings Mills,MD and are the parents of three children and  grandparents to five.
Erik Lindauer
Of Counsel at Sullivan & Cromwell LLP, Erik was a partner in the Firm's Banking and Project Finance groups from 1989-2015. His practice focuses on transactional banking, commercial law, reorganizations and bankruptcy. Erik currently serves as a Director and Secretary of the Third Street Music School Settlement, founded in 1894 to serve impoverished immigrants of the lower East Side of New York. He was president of Congregation B'nai Israel, Millburn, New Jersey, from 2001-2003. He holds a JD from SUNY Buffalo Law School. Erik and his wife, Lisa Lindauer, reside in Livingston.
Steve Moehlman, Treasurer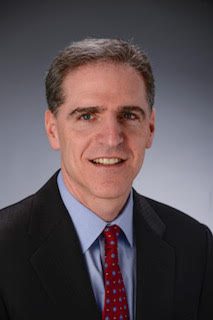 Steve began his career at Prudential Insurance Company of America as an actuary and has worked there for over 30 years. During this time, he has assumed several different positions and is currently an Investment Senior Vice President leading the Asset Allocation and Relative Value team within the Portfolio Strategy Group. He is an Associate of the Society of Actuaries and a Chartered Financial Analyst. Steve has been a volunteer algebra tutor for more than 5 years for the Achieve Foundation in the Maplewood/South Orange (New Jersey) school district and has traveled to McRoberts, Kentucky several times to work with the Good People Fund program there. Steve and his wife, Helene, reside in South Orange, New Jersey and are the parents of two children.
Gregg A. Nathanson
An attorney in Farmington Hills, Michigan, near Detroit, Gregg specializes in real estate, environmental, corporate, finance and business law. He is a member of Congregation B'Nai Moshe in West Bloomfield, and has served on the board of his synagogue and Habitat for Humanity in Michigan, and as editor of Michigan Residential Real Estate Transactions, a practice handbook. Gregg, who completed his undergraduate studies at the University of Michigan and received his law degree from New York University, has received numerous citations from legal associations and media. He and his wife, Sheryl have three children and live in Farmington Hills, Michigan.
Mark Nelson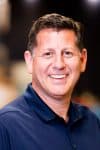 Mark is a serial entrepreneur, founding companies in the logistics and software markets. Most recently, Mark was the CEO of Perishable Shipping Solutions (PSS), an e-Commerce order fulfillment business specializing in frozen and perishable foods.  PSS was sold to Lineage Logistics in 2021.  Earlier in his career, Mark worked in management consulting with Oracle and PwC. He is a CPA and holds an MBA from Rutgers University.  Mark and his wife Miriam reside in Short Hills, New Jersey and have two adult children.
Larry Paul, Chair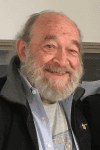 Larry is a professional Certified Financial Planner™ with Raymond James Financial Services, Inc. He founded PLR Financial Partners, Inc., an independent firm, in 1983.  For many years, Larry conducted training seminars for employees of brokerage houses, insurance companies and banks.  He also prepared individuals for the securities licensing examinations. For more than three decades, Larry has served as chazzan for High Holiday services with Rabbi Avis Miller at Sixth and I Historic Synagogue in Washington, D.C. A University of Maryland graduate, he is married and the father of three children.
Lisa Lindauer, Honorary Board Member
Following a successful career in scientific publishing at Academic Press, Harcourt Brace Jovanovich and Scientific American, Lisa has devoted herself to community work. Former Chair of the Rachel Coalition, a New Jersey group dedicated to fighting domestic violence, she served as a volunteer for the organization for 12 years. During the school year, she presents an NCJW program in area high schools to teach students about healthy relationships and to identify and prevent teenage dating abuse. Lisa is a trustee of the Jewish Family Service of Metrowest New Jersey. She has previously served as President of her local Hadassah chapter and on many other committees and boards. She lives with her husband, Erik Lindauer, in Livingston, NJ.