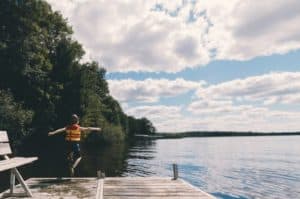 Thank you soo much for allowing me the opportunity to go to the best place outside of my home. This with be my 7th summer and will be the greatest summer ever. 
                 Thank you very much,
                            David*
As many yellow school buses drive past my office window this morning on their first runs to summer camp, I was moved by the above email we've just received from David, a young boy who represents many kids who will experience "being a kid" despite what their daily lives might be at home.  It is only through the help of The Good People Fund's donors that we can make this magical experience possible for so many  both here and in Israel.
*a pseudonym