Send your friends and family Purim greetings guaranteed to make everyone feel good by giving tzedakah in such a meaningful way.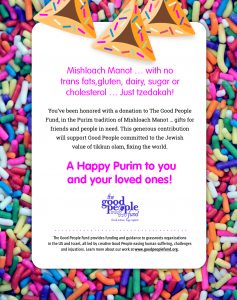 Complete the following form with billing and contact information and then add the names and email addresses for all those who you would like to honor. We will email before Purim, March 9.
Purim Cards
Donors are invited to read The Good People Fund's
Charitable Solicitation Disclosure Statement.