2021 Warriors: The Women Fixing our World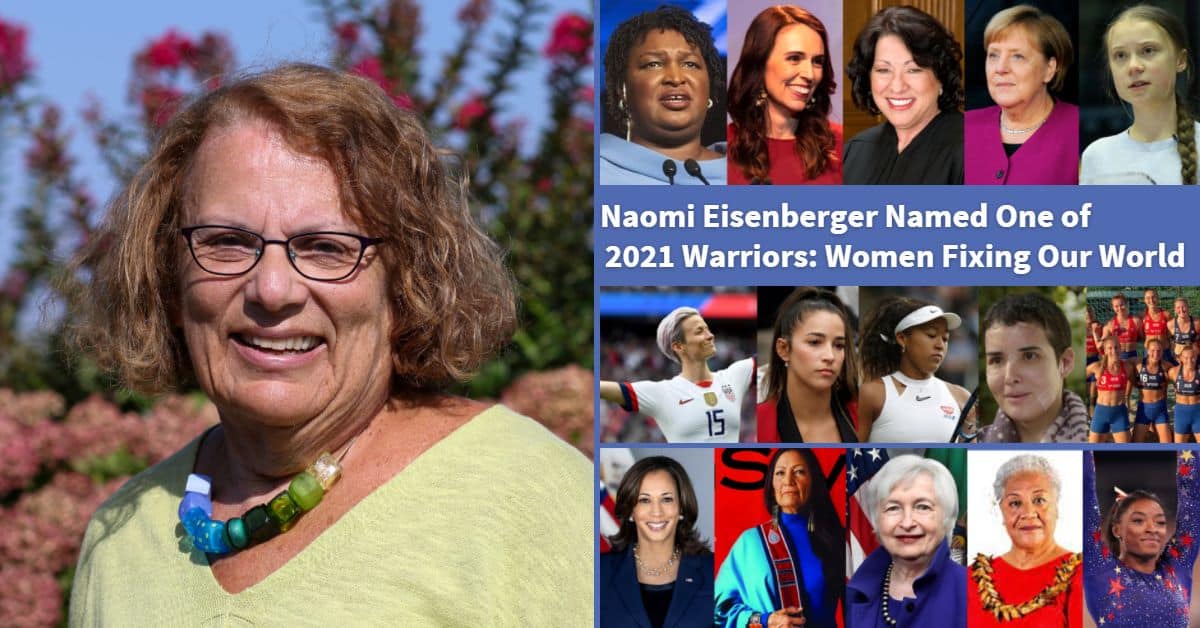 December 27, 2021 – Dr. Elana Sztokman, The Roar
While the world was burning, these lionesses courageously put themselves out there fix our broken system. Let's take a moment to take note and say thanks!
---
We all went through a lot in 2021 — what I'm calling the modern-day Ten Plagues, (even though, truth be told there are more than ten.) While we were surrounded by death, devastation, and existential threats, some women were out there fighting for change. Lionesses! I've collected some of my favorite warrior women and divided them into 9 categories:
Truth-tellers
Protectors
Justice-seekers
Creators
Barrier-breakers
Revolutionaries
Covid-fighters
Givers
Miracle Makers
These are some of their stories…

(8) Givers
Dolly Parton
Dolly Parton is not only a Guinness-book record-breaking star with seven decades of achievements. She is also a great philanthropist. She famously supports literacy among vulnerable kids, and the LGBTQ community. This year she really came through during the pandemic supporting the development of vaccines.
P!nk
Anyone who has followed me knows that Pink is my goto feminist artist. A celebrity who does not shy away from political activism, she embodies fighter in her entire being. Plus, her song "Wild Hearts Can't Be Broken" has gotten me through much of the trump era. She gets special place on this list, however, for what she did for the Norwegian Beach Handball team. When the team was fined for not adhering to sexually objectifying uniforms, Pink offered to proudly pay the fine for them. Sisterhood!! I love Pink.
Naomi Eisenberger
Naomi Eisenberger runs the Good People Fund, which is exactly what it sounds like. She and her group of good people seek out the other good people of the world, and work to ensure that they have funding for their vital ideas.
Barbara Dobkin
Barbara Dobkin is on the forefront of feminist philanthropy, and has been influential in establishing many vital feminist organizations and initiatives, especially in the Jewish world.
---