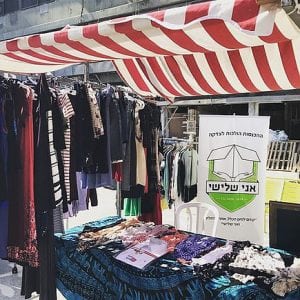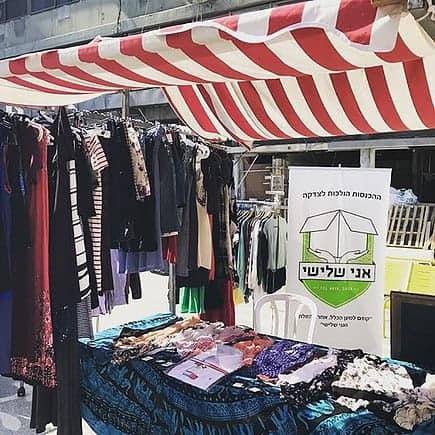 "First comes the greater good, the welfare of others is second, and I am Third."  David Baskin first heard those words from his high school baseball coach, and they led him to found Ani Shlishi in 2016.  Ending his service as an Israeli Lone Soldier, David was stunned by the enormous piles of discarded clothing and other usable items left by his fellow soldiers, so he delivered it all to agencies serving those in need. In so doing, David personally experienced how peoples' lives can be changed by small acts.
Soon joined by Ilan Kedar, once his commanding officer and a successful entrepreneur, the two sought additional resources of good usable clothing and created "pop-up" second-hand shops around Tel Aviv. Today, Ani Shlishi stands as a business on Allenby Street, where the store acts as a "laboratory" where at-risk Israeli youth learn marketable skills and gain confidence in their abilities.  Profits from sales provide the youth with scholarships for vocational training.
Our funds cover stipends for young people being trained in the store.