Ani Shlishi
Giving Skills, Community, and Future to Youth at Risk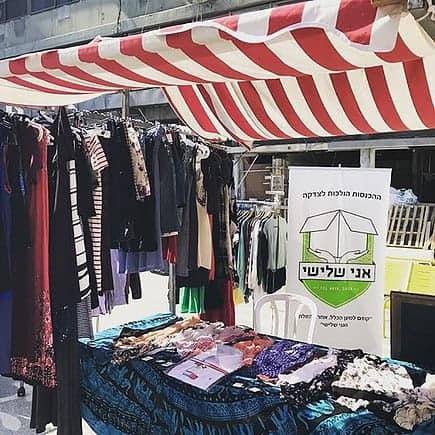 It started when David Baskin and Ilan Kedar — best friends from their IDF days —collected clothes discarded by soldiers and donated it all to youth at risk.
Then they connected the dots: the used clothing going to waste, the potential of youth at risk, and the life lesson David's high school mentor gave him — to consider himself third, after the greater good and the welfare of others.
Ani Shlishi ("I am Third") collects secondhand clothes to sell at its stores in Tel Aviv and Rishon Lezion (and another planned in Jerusalem), employs youth at risk to give them marketable skills and self worth, and uses profits to fund vocational scholarships.
A new program facilitates a smooth transition of alumni into school, workplaces, military service, and other spaces in Israeli society. Our funds support the alumni program.