Supporting and Guiding Parents of Children with Serious Illness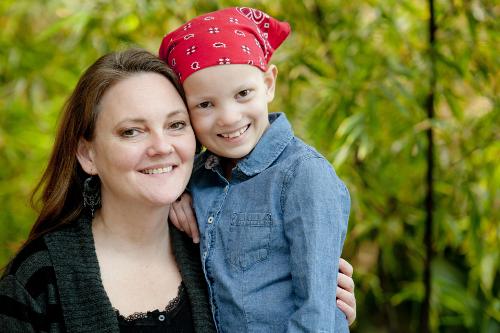 One in 80,000,000—most people would agree these are pretty improbable odds. And yet, for Blyth Lord and her family, what was deemed nearly impossible became reality when, within a six month period, both her daughter and her nephew were diagnosed with Tay-Sachs, a rare, incurable genetic disease. Making this near impossibility even stranger was that the fathers of these two young children were identical twins who, by coincidence, married women who were both carriers of the gene. As both children eventually lost all cognitive and physical abilities and faced death, Blyth's family was able to derive strength from an extraordinary support network, which included a pediatrician with expertise in palliative care and a skilled grief counselor.
Blythe's level of caring and determination as well as her drive to help others in similar situations is astounding. When you meet her you come to understand how, after addressing her own healing process, she would use her professional skills as a film-maker to found an organization to help other families caring for children with serious illness. This virtual community uses both written and filmed resources to provide parents with the skills, tools and support they need to cope and adapt throughout their child's illness.
With the goal of reaching 250,000 parents and 183 children's hospitals nationwide, Courageous Parents Network (CPN) must develop relationships with patient disease organizations whose constituents are families with children suffering from these life-threatening illness. Our funding has allowed CPN to further customize their web site to disease-specific resources.