Alternative Learning through Social Experience and Agriculture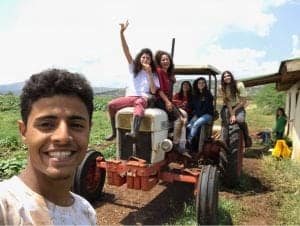 When you visit Kaima Hukuk on the shores of the Kinneret you quickly understand the isolation of this part of the country. That isolation means scarce resources for young people who have struggled to fit into more traditional classrooms. It was for this population that Efrat Noy, along with several educators and social workers, created Kaima Hukuk. Their alternative classroom attracts kids between the ages of 14- 21.
Many teens who cannot be recruited to the IDF come from similar backgrounds as the young Kaima farmers. Working with a program that facilitates national service activities, Hukuk's empowering environment lets them fulfill this requirement as they flourish and set an example for younger participants. Our funds support an afterschool center.