Organic Farming as Alternative Education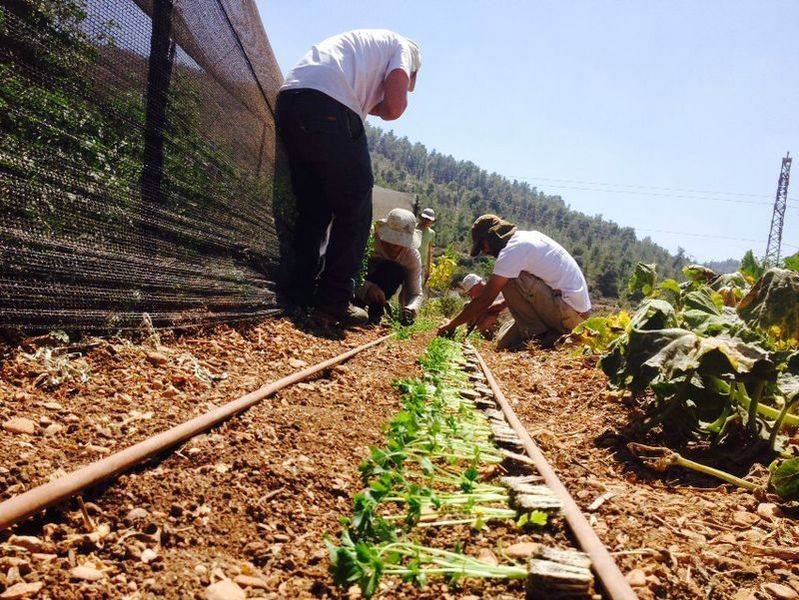 I can't believe I wake up (at 6:30!) to begin the day, excited for all that can happen. This is a brand new feeling for me. Maybe there is a future and some hope for me in it.
This young man is part of Kaima, a sustainable organic farm that teaches at-risk youth about business practices, agriculture, the environment and, perhaps most importantly, themselves.
The founders of Kaima, headed by Yoni Yefet-Reich, are all social entrepreneurs, many with extensive experience working with youth. Kaima emphasizes empowerment and instills within its participants the idea that they have the ability to shape their own lives. Farm operations are developed and managed by the kids along with the staff, instilling lessons about how to interact with peers and adults in a positive way. Part of our donation underwrote the purchase of several chicks, while the young farmers designed and built the chicken coop.
We first met Yoni a few short years ago in a rock-strewn field not yet cleared for farming. So much has changed as the farm expands and more youth get involved. Kaima's economic operation, based upon a social business model, proves that community-supported agriculture (CSA), where friends and neighbors purchase shares and receive weekly packages of produce, can reduce the need for outside philanthropic investment.