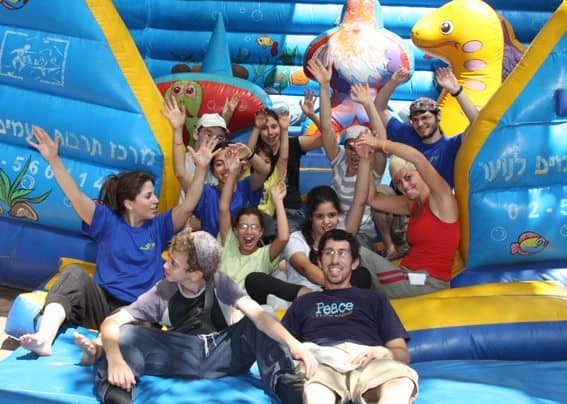 Inclusive. Interactive. Inspiring. These three words could easily be the tagline for Shutaf, a Jerusalem-based, inclusionary after-school and camp program for children and teens with and without disabilities. But as fitting as these "I" words may be to describe this winning program, there is nothing "I" about Shutaf. It is really all about the "We."
Miriam Avraham and Beth Steinberg, two Jerusalem moms who each have kids with special needs, lamented the dearth of meaningful opportunities for their children. Rather than just identify the void, they teamed up to fill it.
This joint effort began in 2007 as a summer program with 10 children and has evolved into a finely tuned, thriving organization that provides enrichment experiences for more than 150 children. Shutaf programs encourage diversity, welcome children from across the religious and economic spectrum, and provide opportunities for growth, friendship and learning through the classic line-up of camp activities.
A visit to Shutaf is always an experience in organized chaos and fun. Kids who otherwise would remain isolated can feel good about themselves and are part of a supportive community, while other kids learn lessons of acceptance and celebrate differences. That is the magic of Shutaf and the prime reason we offer funds for both programming and administrative needs.