Uplifting Lives, One At a Time
A Place to Turn When All Else Fails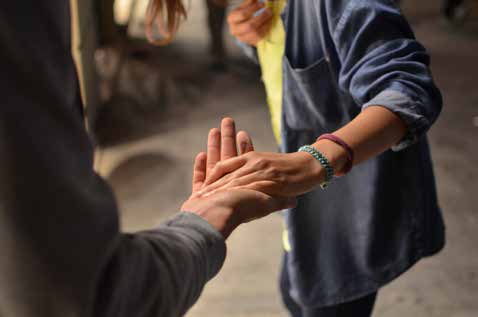 Perhaps the most profound lesson we learn each day is that people's lives can disintegrate precipitously, with little warning and, all too often, with little hope for change. Those with the fewest resources are at greatest risk.
Sometimes we learn about these situations from the very organizations we support; other sources are social workers or doctors with whom we have developed a close relationship and who know that when no other resources are available we can be "a place to turn where all else fails." Sometimes this means saving a life⎯literally.
In addition to "keeping the lights on," we also provide emergency funds for food, medical needs, summer camp and rent. Sometimes, by joining forces with other resources, we are able to mitigate even more serious needs, such as purchasing a car for an otherwise self-sufficient victim of domestic violence, or paying tuition for young men and women who have chosen to leave their insular, ultra-religious community, losing both family and friends in the process.
In each case, we know our funds have made a significant difference in helping to restore dignity and hope to people who far too often have so little.