Survivor Mitzvah Project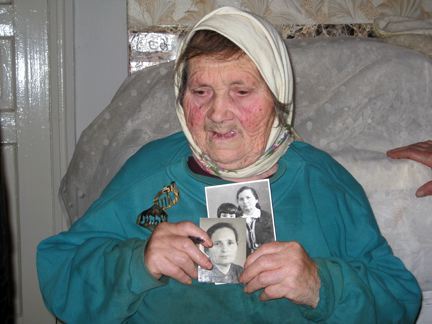 In 2001, Zane Buzby set out to discover her roots in Eastern Europe. What she found were some of the last survivors of the Holocaust, all but forgotten, living in extreme poverty. So she founded The Survivor Mitzvah Project which now helps 2,500 individuals in nine countries, providing funds for food, heat and shelter. "The money is lifesaving," Zane says, "but the connections are equally lifesaving." SMP is writing a more hopeful final chapter to the Holocaust, she adds — "one of kindness and compassion, what they finally deserve at the end of their lives." SMP also has created an invaluable Holocaust Educational Archive, including hundreds of hours of video of survivors and rescuersand over 20,000 pages of handwritten testimonies from survivors in Eastern Europe and The Baltics.
Homecare became nearly impossible during the pandemic. SMP hired caregivers and provided PPE so that food and medical help could still be delivered to the most vulnerable. Our funds underwrite survivors' needs.
---
Survivor Mitzvah Project has been featured on our podcast
Episode 31: Aiding Holocaust Survivors in Ukraine, as Humanitarian Crisis Continues