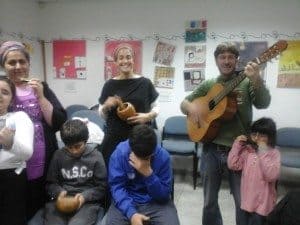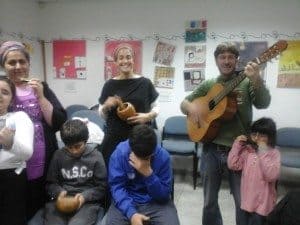 The long weeks of war in Israel this summer may be but a memory to us right now, but to the families in Sderot there is no end to the stress and trauma that comes from living so close to the border.
Thanks to our friend, Rosa Naveh, a therapist working with mothers and children in a local clinic, we have been able to institute a new music therapy program which includes a bit of clowning as well. The therapist has been meeting with each age group separately and from the looks of the pictures we've received it seems as if everyone is enjoying the opportunity to relax and laugh for a change.
How does one learn to cope with years of war and terror at your door? We hope the Good People Fund's efforts will touch at least some people and create resilience to the events around them.