Thank you for you interest in linking to our website. We allow our grantees, funders and partners to use our logo when referring to The Good People Fund and our work. By using our logo, you agree to comply with the following terms and requirements:
Requirements
Logos must be linked back to our website Homepage (https://goodpeoplefund.org)
You may use any of the logos below to fit with your layout and needs, as long as the logos are not altered or modified in their appearance.
Upon request by The Good People Fund, you will remove the logo and references from your website.
If you have any questions about logo usage, or need to request a different size, please contact us.
Logos
You may download the logos below, or embed them into your site using the supplied code snippets.

<!-- GPF horizontal logo -->
<a href="https://goodpeoplefund.org/" target="_blank"><img src="https://www.goodpeoplefund.org/wp-content/uploads/2020/05/GPF_Logo.png" height="55" width="301" alt="The Good People Fund" title="The Good People Fund" border="0" /></a>
<!-- end GPF horizontal logo -->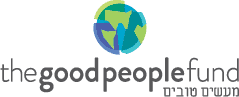 <!-- GPF centered logo -->
<a href="https://goodpeoplefund.org/" target="_blank"><img src="https://www.goodpeoplefund.org/wp-content/uploads/2020/05/GPF_Logo_Centered.png" height="97" width="239" alt="The Good People Fund" title="The Good People Fund" border="0" /></a>
<!-- end GPF centered logo -->

<!-- GPF stacked logo -->
<a href="https://goodpeoplefund.org/" target="_blank"><img src="https://www.goodpeoplefund.org/wp-content/uploads/2020/05/GPF_Logo_Stacked.png" height="70" width="197" alt="The Good People Fund" title="The Good People Fund" border="0" /></a>
<!-- end GPF stacked logo -->